Christmas is a very wonderful day to spend with your loved ones, a day to share happiness and love together with them. Just like Christmas, your girlfriend or boyfriend is also one of the best parts of your life. To make his/her Christmas bright and merry, send Christmas messages to your girlfriend or boyfriend.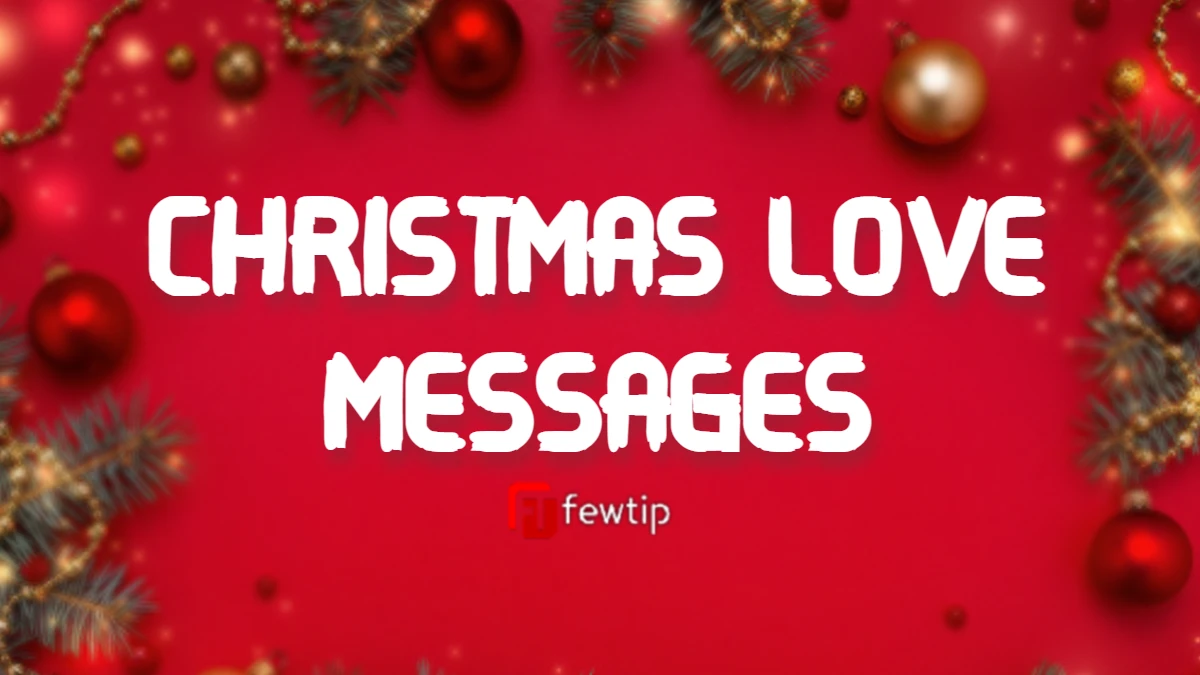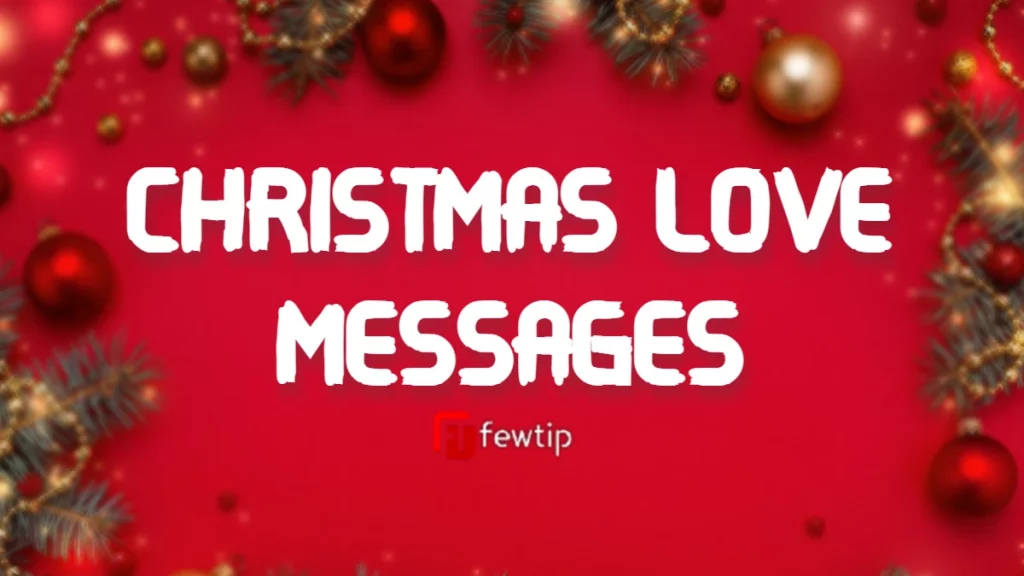 Rejoice in this marvelous time of the year while making him/her fall in love with you more. Write some Christmas love messages for him/her and make her blush in the season. Say more than just Merry Christmas to him/her and shower him/her with your love and admiration.
If you are wondering what to write in a Christmas card for your girlfriend or boyfriend, here are some cheerful messages for your beloved. Spread the love and happiness in this holiday season.
Christmas Love Messages
1. I may not always say this but I truly love you and I will always love you til my last breath. I love you so much and Merry Christmas!
2. May the birth of our Savior Jesus Christ bring you and your family endless prosperity, blessings and peace of mind that you truly deserve. Merry Christmas
3. This year, I got my Christmas present early. It was the day I met you. So now, all I can do is repay the happiness I have received, by making sure that this Christmas, you are the happiest woman in the world. I love you.
4. I didn't understand Christmas until I met you. This whole atmosphere makes me so happy. You are the reason I can smile again, and I couldn't be more grateful. Merry Christmas, love. Can't wait to spend another December 25th with you.
5. My life has meaning because you are in it. Without you, there is no hope and no colors in my life. Thank you for being with me throughout the year. Merry Christmas!
6. I will always be with you no matter what happens in life. I was made for you and I will never let you feel alone in life. Merry Christmas dear husband!
7. Praise God for a beautiful morning, it may not be an easy day but HIS guidance and love will enable us to push through despite all odds! May you have a wonderful Christmas!!!
8. I am lighting my Christmas candles in prayer to God, that Joy will always be part of your life. You will be remembered for good this season, and all your sadness will be turned to joy. Merry Christmas to you and your family.
9. I know you'll keep loving me and keep caring for me this Christmas and in many Christmases yet to come. Merry Christmas to my sweetheart!
10. Like lights on a Christmas tree, you light up my life. Merry Christmas! You help to make each day brighter!
Christmas Love Messages For Boyfriend
11. On this magical Christmas evening, I would like to let you know that you are always in my thoughts and I love you more than anyone in this world. Merry Christmas!
12. If you were turned into a snowman by an evil witch, I'd definitely use my magical kiss to turn you back into the man you are. Then I'd make you snuggle with me to warm me up.
13. Having a man like you in my life makes every holiday season a fairytale. You make Christmas so much more magical, and I'm beyond grateful for that. I hope you know how much I love you. Merry Christmas, baby.
14. You are the best Christmas gift a woman could ever ask for. Thank you for making my Christmas wishes come true!
15. No matter how many gifts I receive this Christmas, nothing will ever manage to surpass a smile coming from the man of my dreams. Merry Christmas my love.
16. May the journey of our love never ends. Let's pray to God that may always bless us with His uncountable blessings and keep us together forever. Merry Christmas, sweetheart.
17. The journey of love we have embarked on will find new hopes and new dreams this Christmas! Let's make our love last forever!
18. For the holidays I would love nothing more than to walk together in a "wintery" wonderland while holding hands. You make the Christmas season even more magical!
19. Merry Christmas, baby! Care to spend the Christmas night surrounded by decorated trees, scented candles, and your pretty boyfriend? I love you!
20. You'll never find a perfect friend in me 'coz what makes me human is my imperfection. But that's for sure, I'll be your friend as long as I live although not perfect but real. Wishing you a Happy Christmas my friend!
Christmas Love Messages For Girlfriend
21. To a joyful past and a happy beginning, I wish you the very best that Christmas has to offer. Have an amazing holiday and a happy new year in advance. Stay safe.
22. Getting to know and love you is one of the greatest gifts I could ever receive. When we're together, it's like the magic of Christmas every day of the year. Merry Christmas to the woman I love.
23. You made me realize that Christmas is special because of the people that surround you. I love you so much, baby, and I wish you to become everything you want to be. Merry Christmas!
24. May the love we share grows bigger and stronger even when we're not around each other. I wish you a magical Christmas eve!
25. If I could be anything I would be your tears, so I could be born in your eye, live down your cheek and die on your lips. Merry Christmas darling!
26. Christmas is a time for thinking about the things that matter most to us in life. That's why Christmas is the perfect time for me to think about you and the love we share together.
27. Do you remember the first Christmas that we spent together? I was so nervous; I still feel kind of funny when I think of it. I'm so glad that it wasn't our last Christmas. Wishing you the best of all, honey. Merry Christmas.
28. This year made me realize that you are the only woman I want to be with forever. Thank you for not leaving my side. Merry Christmas my love!
29. You are as beautiful as an angel, as sweet as a Christmas cookie, and as loving as the whole season. Thank you for making my Christmas wonderful.
30. I wish Merry Christmas to the one and only woman of my life. Thank you for fulfilling my heart with your unconditional love. I love you!
Christmas Text Messages To Loved Ones
31. When I'm with you, no matter how cold it is outside, I feel warm from head to toe. Thanks for lighting a fire inside of my heart this Christmas season.
32. Do you know what I want for Christmas? It's you, love. You are my shining star, my beautiful angel, my greatest gift. May this night be full of magical surprises. I love you so much. Merry Christmas.
33. I just want to spend the magical moments of this beautiful Christmas Eve with you. I ask for nothing but your sweet presence in my life this magical season!
34. When I have you by my side, I could not ask for a better Christmas. May your precious smile shine through the year. Merry Christmas.
35. Though we've only been dating for a short time, I couldn't feel more about the direction our relationship is going. I'm hoping that this Christmas will be the first of many we'll spend together.
36. This night wouldn't be so special without you by my side. All I need is to love you, baby. Next Christmas I'll be feeling the same, because our love is evergreen. May your smile shine through the whole year.
37. Thanks for being everything I have ever hoped for in my girlfriend and more. Have the warmest Christmas, darling.
38. Merry Christmas to the Goddess who has blessed me with her unconditional love, care, and support. Today my only wish is to celebrate every Christmas with you.
39. This Christmas, may Jesus bless you with power to spread the magic of your positive aura. Love you dear! Merry Christmas!
40. You make me feel like a child waiting to open Christmas presents, even when it isn't Christmas time. Of course, when it is Christmas time, I feel that way even more. I just like hanging out with you a lot.
Christmas Wishes Love Messages
41. You are one of a kind. You are the brightest star in my universe. I wish you a wonderful Christmas season full of love and joy!
42. As a kid I was always excited to see Santa Claus. But now I'm just excited to see you. And you don't even have to bring me any presents!
43. I feel blessed to have a boyfriend like you. You are the one of my life. May all your wishes come true, this Christmas evening. Merry Christmas
44. Christmas is a great time to spend time with family. Even though you are not technically family, I feel like you are. Merry Christmas!
45. You are my Christmas miracle. The best Christmas present a girl like me could ever ask for. I wish you to have a happy and successful year and enjoy every second of your amazing life. I love you, merry Christmas.
46. You are my Christmas dream come true. I love you more than I can ever express. Have a wonderful Christmas, darling!
47. The glitter, the glamor and the gorgeous parties are going to be fantastic with you by my side. But all I really want for Christmas is to spend time with you, my love.