Birthdays are very special and important days in the lives of teenagers, and that is why it is important that we try as much as possible to make that day memorable for them.
Besides buying them gifts, there are so many things we can do to make a teenager's birthday extra special for them, and one such thing is sending them heartwarming birthday wishes to let them know that we care about them and wish them the best in their life's journey.
But unfortunately for some of us, when it comes to writing a meaningful birthday wish or message to a teenager, sometimes we tend to struggle with coming up with the right words beyond just "Happy birthday".
Here are some impressive happy birthday wishes and messages you can send to a 14 year old, not to tell them, but to encourage them.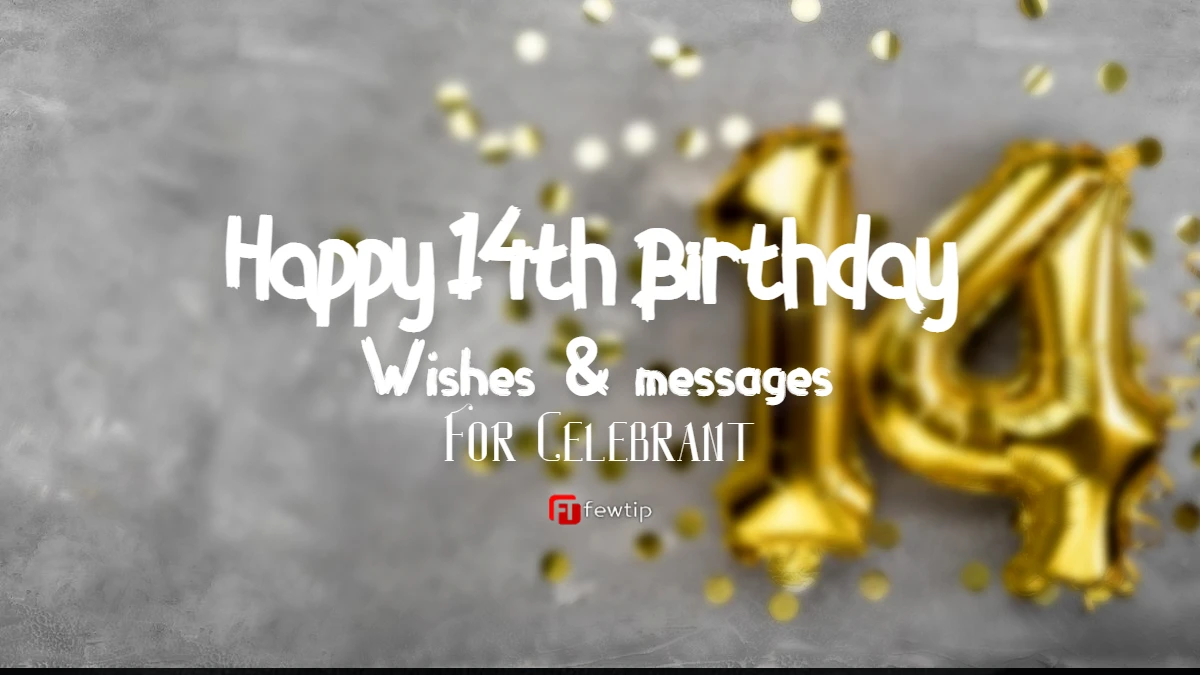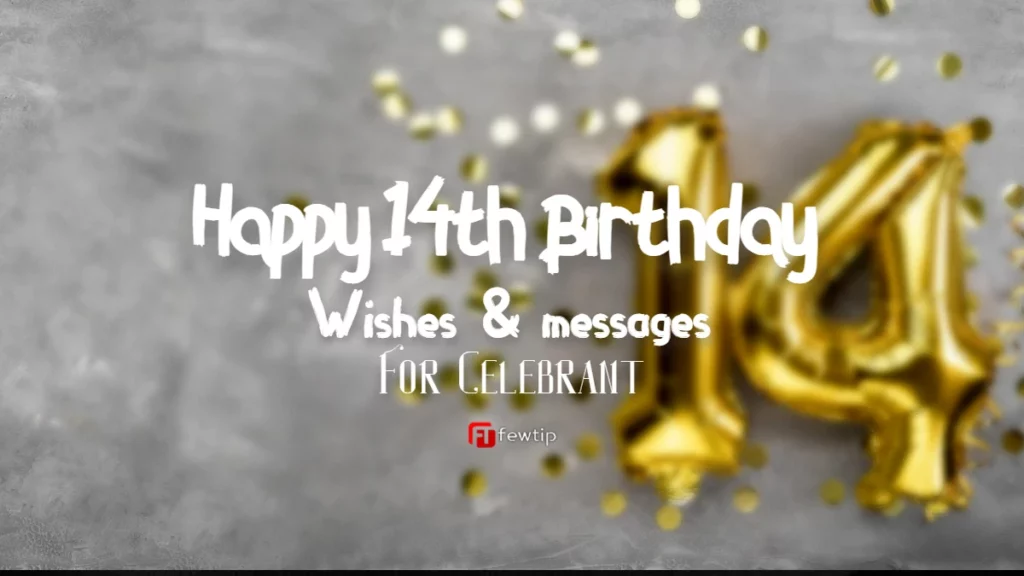 Happy 14th Birthday Nephew
1. Happy Birthday, Dear Nephew! Enjoy your 14th step to the glory. It's a thing of joy and pride to have a nephew like you. May you have an outstanding 14th birthday.
2. You're 14 already? I can't believe it. Where did time go? I guess I have to learn how to stop the time. Happy birthday, nephew. Have a wonderful year ahead!
3. I wish you a very happy and warm day. 14th birthday You made my childhood playful and happier, the sweet memories will never fade. May you have a great life ahead. I love you, my sweet nephew.
4. It's your birthday today, my nephew, you will be 14 years old; you are already that big. We celebrate with you today, we love you very much, and we drink it. Remember that time is valuable because you will grow up quickly.
5. Childhood ends at fourteen and the exciting period of youth begins. You will be more and more responsible for your actions, but continue to ask your parents the questions that are important to you. Happy Birthday Nephew!
6. May this day bring countless happiness and endless joy and live with peace and serenity. Happy Birthday Nephew. A simple celebration, a gathering of friends; here is wishing you great happiness, a joy that never ends.
7. My dearest, may the course towards your goals be smooth. You aim for greatness and I know you can do it. Have a fantastic 14th birthday, Nephew!
8. May your 14th birthday be the beginning of new and wonderful things, that you feel blessed, happy and so healthy. That you keep making this family happy. God bless your new era.
9. Do not be discouraged by defeat, you should not despair, you are getting older, you are 14 years old, do not worry, I always give you support when you need it, and you need it, then you will hopefully find rest with me.
10. Wherever you are, at any time, people will fall in love with you. You are a very sociable person and one of the best persons I have come across in life. Happy 14th birthday nephew.
Happy 14th Birthday Niece
11. Do you know what Google and Wikipedia have in common? None of them can explain why or how much your aunt loves you. Happy birthday to the niece who I love a lot.
12. A sign of a new beginning always should come with love and laughter. I truly wish you a happy 14th Birthday my sweet niece. May your new age be blessed with all your heart wishes.
13. As you surf through your teens, I wish that you ride the waves of Success on your surfboard made from Happiness. Happy birthday to my beautiful niece.
14. Happy 14th Birthday, Niece! You will always be my favorite girl, even if you're 24 or 34. Love you to the moon and back.
15. It's a good time to celebrate and have fun because my niece just turned 14 today. It's a blessing to have you in the family, dear. Continue enjoying your teenage life. Happy birthday! With love, uncle.
16. I wish you a day of happiness, love and many gifts! For a really special niece, I wish you a very happy birthday!
17. Happy 14th Birthday, may you make the right choices in life, life isn't hard, people make it hard. Enjoy while you are still young. But also remember to be respectful always to your elders. Happy birthday niece.
18. Cool, awesome, fun and beautiful, you are my only relative who has all these qualities. Happy birthday to my pretty niece.
19. With all the love that I can share, I just want to show you how much I care. Sending best wishes your way, in hopes that my favorite niece has a great birthday!
20. Wishes for your birthday; Lots of beer, gifts, party people, love, smiling faces, tears of joy, and many more…Happy birthday! Here's to hoping you have a birthday filled with granted wishes and fulfilled dreams, dear niece.
Happy 14th Birthday Daughter
21. Congratulations on your 14th birthday daughter! Not long ago, you were my little princess, and now you are almost an adult. Have fun!
22. When I first heard you cry, I was filled with tears and smiles. You have grown to be my golden rose in the midst of all roses. It's your 14th Birthday.
23. It took you 14 years to become such a pretty girl. Very well done, carry on. Congratulations to your birthday daughter. But be careful it is proven that too many birthdays will end deadly.
24. I might not be the best dad to my daughter and I'm sorry about it but I wish for your happiness and success all the time. I may be far away but I always think about you. Happiest birthday, dear. Enjoy being 14.
25. As a teenager, you can always achieve success in your life, if you never stop pursuing your dreams. Keep believing in yourself, and success will always be yours to take. Happy Birthday Daughter!
26. There are 14 candles burning today, so we wish you luck, health, sunshine for you, my little, big angel! Happy birthday.
27. Crying baby it's so amazing how fast you have grown up. You always used to cry over my milk and my ice cream. I can't believe you are 14 today. Happy Birthday, your sweet Daughter.
28. Wherever you are, everyone tends to fall in love with you because you're really a rare girl. May it be a magnificent year. Happy Birthday Daughter!
29. You're truly daughter because we've experienced the love-hate relationships, fights over the toys and fights over who's going to wash the dishes. No matter what. At the end of the day, I still love you. Have a wonderful 14th birthday!
30. I wish you a very happy and warm day. 14th birthday You made my childhood playful and happier, the sweet memories will never fade. May you have a great life ahead. I love you, my sweet daughter.
Happy 14th Birthday Son
31. As the sun rises on this special day of your life, it's a sign of a brighter journey of your new age. I wish you the best of everything. Happy 14th Birthday, enjoy yourself.
32. All the best on your birthday. Now you are exactly 168 months old. Lots of fun for the next 12 months. I hope that your 14th birthday will be just as special as you are. Congratulations!
33. Can anyone believe that you're 14?! I must give you the biggest cake slice because you look 24 already. Have a cool birthday.
34. It's your 14th birthday! Make the most out of it from sunrise till the night comes. Start your new year with a positive mind and happy spirit. A bright path is ahead of you. Best birthday!
35. To an extremely cool, young and cute lady, may your 14th birthday bring you closer to greatness as you move through your teenage years.
36. Happiest 14th birthday, dearest. Girl you've made me a proud dad. May God's love envelop you and may His grace be sufficient for you. I will always pray for your good health and great success.
37. Congratulations for finally metamorphosing into a teenager. Make your teenage years more exciting than you ever thought they would be. Have a fabulous birthday celebration number 14 birthday, dear.
38. Our blessings are always with you. May God shine his face upon you and your family. May God give you good health and knowledge. Have a nice day, my Grandson. I love you.
39. Fourteen years already! Now, you are a big boy and even bigger than your [grandma/granddad]. My best wishes. Happy Birthday Grandson!
40. Our dearest, you are such a sweet inspiration to us. You make us genuinely happy. I pray that God will shower you and your family with His endless blessings. Love you, my grandson. Best 14th birthday!
Happy 14th Birthday Grandson
41. We have small fights for your toys. But that will not stop me from loving you, my grandson. Hey, we have a job today. Operation of sweets and cakes. Happy birthday 14, be blessed.
42. All the best, and more, because today you did it – you are 14 years now, you are no longer a little boy, I congratulate you from the bottom of my heart. Happy Birthday grandson!
43. Your 14th birthday is the day that you get to embark on another clueless 365 days of your miserable life. Hope you survive this time around your grandson.
44. As you settle more into your teenage years, I reflect on the path you have led and what a blessing you have been to me and the positive impact you have made on the lives of everyone who has ever known you. Happy birthday grandson.
45. Wishing you a day of happiness, love, and lots of gifts! For a very special grandson, I wish you a very happy birthday! I hope all your wishes and dreams come true today and in the coming year. Happy Birthday!
46. It's a wonder how kids grow up so fast. Now you're in your second year as a teen. Happiest 14th birthday, dearest son. I pray that you'll stay away from bad influences. May God guide you all the time.
47. There they are gone, the 13 years with you. Today the 14 stands at your door. New tasks are already waiting for you. But you master these too, my grandson.
48. How quickly time has passed and you are no longer a little girl. Now you are 14 years old, want to celebrate your birthday in the forest, want to spend it with beloved animals, I have always loved animals, and want to jump with them.
49. I'm very sorry I've not been the best dad you want me to be. It's your 14th Birthday and I'm nowhere close to making you smile. From my heart, I say Happy 14th Birthday Dear.
50. My little girl, you are the most beautiful thing in my life. My deepest wishes for you. HAPPY BIRTHDAY DEAR!
Happy 14th Birthday Girl
51. You were such a cry baby when you were young. You even cried for something nonsense. Now that you've grown, you've mellowed. Have a happy 14th birthday, my sweet girl!
52. Today marks one of the most important days of your life. May your great day be brighter than a thousand suns. Have a wonderful life when you are 14 years old! Happy birthday my girl.
53. This experience belongs to every fourteenth year of life. It is only much later that you realize that some of the parents' tips were true. Happy Birthday Girl.
54. We do have little fights over your toys. But that won't stop me from loving you my sweet girl. Hey, we got a job today. Operation candies and cakes. Happy birthday!
55. I wish you a fabulous birthday. As you take your first steps into the world of teenagers, it may be that only the good things in life are presented to you. May love and happiness accompany you on this journey of life. Happy 14th Birthday Son.
56. My son is getting older; you can tell by looking at him. He will soon become a grown man. Happy 14th Birthday!
57. You have been a blessing since you came into our lives. My sweet doll, Happy 14th Birthday to you. May you grow to be the most beautiful snow white to find your prince.
58. Son, for your 14th birthday I wish you lots of presents and cute girls at your party. I want to use your 14th birthday to let you know that you are the best friend I could imagine. Thank you.\
59. Life is so amazing, sometimes crazy and sometimes fun. Your growing up was fun and crazy. You hit 14 today! Wishing you a lovely day full of fun and joy. Happy Birthday Girl.
60. Wonders shall never cease to exist; you are not yet an adult so stop feeling more significant than life. You are 14 years closer to demise. Happy birthday sweet girl!
Teenage Girl Happy 14th Birthday Girl
61. Now, you have 14 years, that's exactly like the number of clubs in your golf bag. Happy Birthday, Sporty Girl!
62. New beginnings are great because it's a sign that you can start improving, becoming better and not looking back at your previous failures. May you stay sweet my dearest. Happy 14th birthday!
63. Send kisses, hugs and wishes to thank your sweet birthday number 14. As your adorable father, I present the best gift of all, unconditional love. That you can grow in health and success. Happy Birthday Girl.
64. Birthdays come and go, everyone grows up a year every year, and gifts are opened and thrown. But I want my Birthday wishes to stay with you forever. Happy Birthday Girl!
65. Your funny nature and uproarious sense of humor totally screw me up. Have the fun that you always give us. Happy 14th Birthday to my baby girl who knew how to drive early. May you get your own car soon.
66. As a parent, I only want the best for you. I know it's a cliché but I mean it. So please don't be tired of listening to my pieces of advice. Have a cool 14th birthday, daughter!
67. My dear child, the days when you played with dolls or rode horses are over, now you are a teenager, 14 years old, you are getting older, very soon, on this special day, I would like to say, always come to me no matter what worries you are plagued with.
68. As a teenager, you have displayed excellent character worthy of an adult. I am really proud of what you are. Happy 14th birthday.
69. You are the cool dude in town and celebrating you is totally my honor. I wish you all the best. You are just a 14-year-old son, but you look like a superhero. May you have a beautiful life.
70. My sweetie, you've been a blessing to us and you're one of the reasons to be thankful to God. Enjoy your 14th year of existence. I pray that you'll grow as beautiful as Belle. Happy birthday!
Happy 14th Birthday Granddaughter
71. Happy birthday, son. You can only be a teenager once in a lifetime. I hope you enjoy every moment of this incredible period of your life. Have a fabulous birthday.
72. First small, then big, and now fourteen, I warmly congratulate you today. Lots of sunshine on your day that I like to spend with you. Happy Birthday Son!
73. 14 monkeys dance for a cute girl turning 14, it's hard to believe that my naughty granddaughter is celebrating her 14th birthday today.
74. I pray that Allah will keep you safe and show you His wonders on earth. May everything good like good health, happiness and successes be upon you. Have a wonderful 14th birthday granddaughter!
75. Our dearest, I treasure all the wonderful times we have had. They are precious to me. Thank God for your life. Hugs and kisses from grandma on your birthday. Happy 14th natal day granddaughter!
76. On your 14th birthday, may the heavens bless you and make your life more wonderful than you ever imagined it would be. Have a great one! Happy Birthday Granddaughter
77. Versatility, intelligence, honesty, righteousness, tenderness, uniqueness, domesticity, kindness, all these are qualities that suit you, dear child. So you have been here on earth for 13 years. May it not be any different in the 14th year of life granddaughter.
78. May the Lord continue to bless you and keep you safe as you turn 14. Have a grand time as you celebrate this amazing birthday granddaughter!
79. With best wishes and lots of love for my sweet granddaughter. I hope you have a wonderful birthday. May the year ahead bring you happiness and everlasting blessings.
80. After your birth, your mother and I saw a sign that you were special and up till now, you are still. I hope you'll forever be special. Happy 14th Birthday, my sweet granddaughter.
Happy 14th Birthday
81. A little lady but can keep all my secrets, yes, she's my adorable granddaughter. Let's enjoy your birthday, sweetie. Happy Birthday to the world's youngest model, my fashionable granddaughter.
82. Dearest, I know that you have a lot of wishes and I pray that God will make these happen. May this year be kind to you. Have a fun 14th birthday!
83. Once you are not able to blow out all the candles on your birthday cakes at once anymore you should realize that you are slowly getting old. Happy Birthday Son!
84. How could I forget the first time I laid my eyes on you and touched you? Your first cry was like music to my ears. Now you're 14! You're growing prettier each year. Happy birthday, darling!
85. You should never mislead your parents. but whenever you need to induce out of trouble, you'll forever call your parents, who can save you from being grounded. Happy fourteenth birthday.
86. It's my son's birthday, and he is 14 years old, shows interest in girls like his peers do, he is growing up and growing up so quickly, Time is running out; how is she doing it.
87. Happy Birthday, Mickey Mouse! You just turned 14 today. May your birthday bring you happiness as much as you have always given us. Stay calm and enjoy your cartoons.
88. Say bye bye to your childhood and hello to puberty and the spots. Congratulations on your 14th birthday. On your 14th birthday I am sending you 14 cuddles and a sloppy kiss. I hope you will have a day you never forget.
89. Being a teen is really beautiful because of all that you'll get to learn and understand. May your life go through a good path. Happy Birthday!
90. Thank you for being one of the reasons for our happiness. I pray that you'll feel much happier today because it's your birthday. You can enjoy your favorite TV programs. Best birthday to my darling who just turned 14.
Happy 14th Birthday Boy
91. Today is a big day for us because we celebrate a unique and fast growing boy. Happy 14th Birthday, honey. You are an obedient boy and a complete shop of manners and ethics. Lots of prayers for you, sweet boy.
92. My boy has turned 14. Don't forget to brush your teeth because you'll be blowing out the candles on your cake. I know you're a teen but every now and then, you need reminders. Best birthday!
93. The age of fourteen marks the beginning of many opportunities and life experiences to come. It is my wish that you bring out the best in this era. Have the 14th most enjoyable birthday boy!
94. For your birthday boy, I am sending you a quote from Paris Hilton: "Live every day as if it were your birthday!" Today is the ideal day to start with this life motto, or = Happy Birthday!
95. As you blow the candles on your cake, make sure you've brushed your teeth. So you may not contaminate the cake. Enjoy your party.
96. I might have scolded you many times, but I have a role to play as a parent, which also involves scolding, because I care a lot. Happy Birthday, Precious Son!
97. When I see you, I realize that I'm reaping what I did when I was young. Happy Birthday, Naughty Son! Happiness found me when I gave birth to you 14 years ago, so may it find you for 114 years.
98. It was fun seeing you grow up into a beautiful teen. Enjoy being 14. You have a wonderful life ahead. I pray that you'll have wisdom when you make your choices. Happy birthday!
99. You have four more years until adulthood, and I want you to receive divine strength, health, and courage to become an incredible adult. Happy 14th birthday my boy.
100. At fourteen, you are celebrating an important step on the way to becoming a man; in the next year, it naturally cannot be otherwise, that you do not always agree with your parents and shed many tears because of their severity. Happy Birthday Son!