Some female bosses are special and are quite a unique set of humans. Unlike the general belief that some people strongly hold onto, if you have been chanced to work with one who's incredible, you will totally agree with me that the sentence up there is a very true one.
Having a special female boss in your life might not have the same experience as having a male boss. As a matter of fact, the difference is striking.
Female bosses are notable for being empathic. They are easy to impress, maybe due to the female build up. Also, When you have perfected the art of how to treat a woman, then you are on your way to being your female boss's favorite.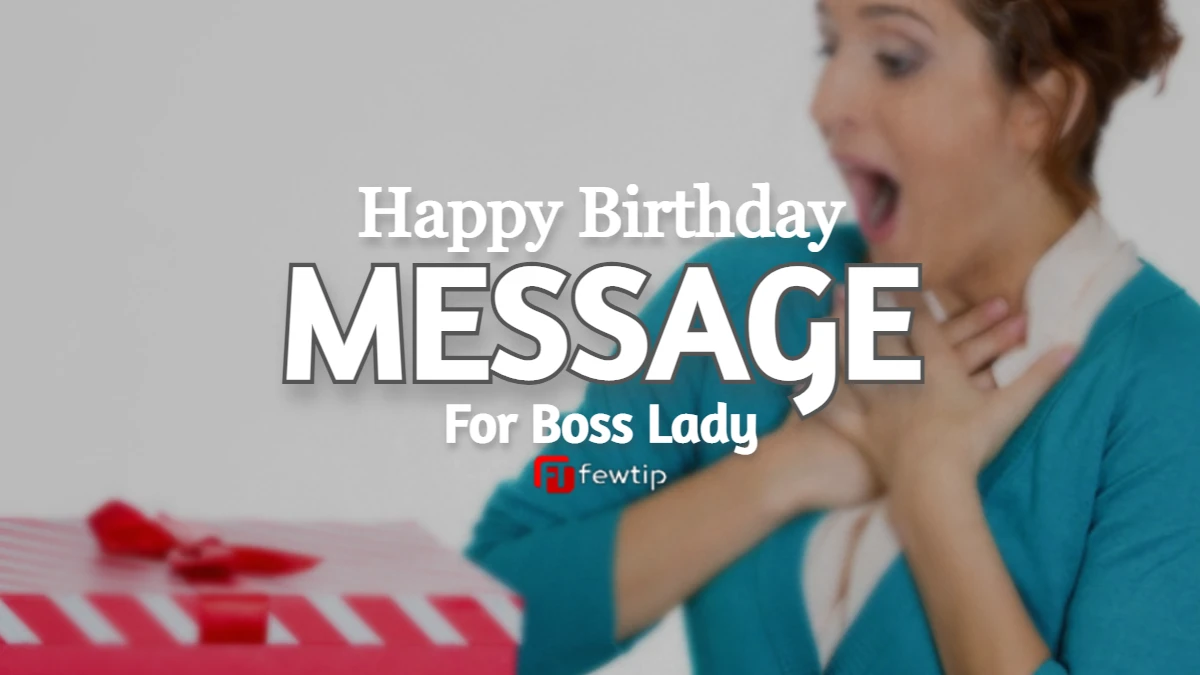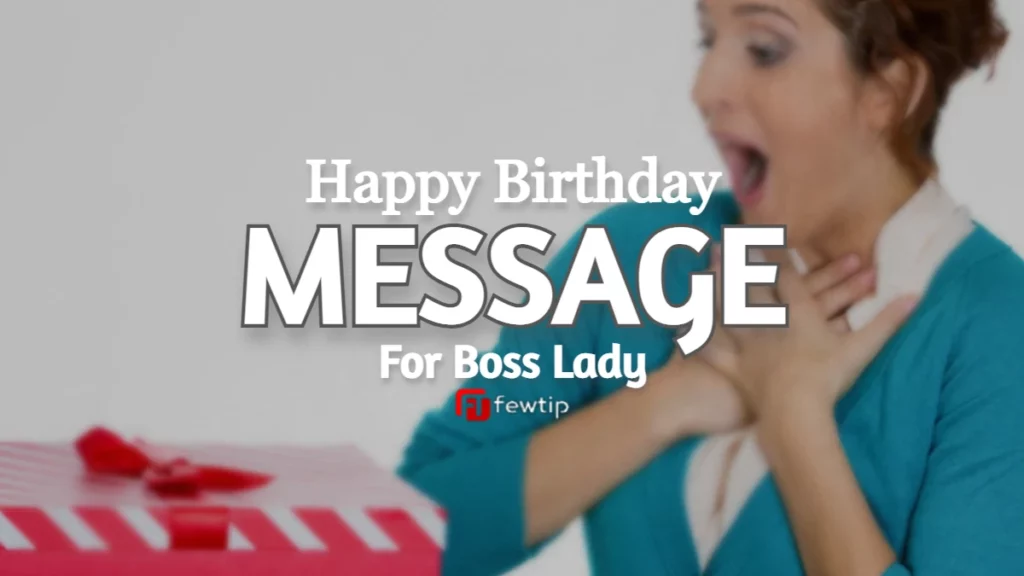 And if the lady boss is your friend (and not necessarily your boss), in this case, celebrate her with the friendship birthday messages. Women love sweet words, you will be surprised at her reactions towards you, after.
Composing a birthday wish that will at the end of the day come out as genuine prayers may not be an easy task, and the recipient in this case is your boss. You won't want to do things that can destroy your career. So, dig into these best of impressive happy birthday messages for the lady boss and give her the best for her birthday.
Happy Birthday Boss Lady
1. There are few people in the world who can genuinely say that they have the best boss, but I'm lucky to be one of them! Happy birthday, lovely lady!
2. This is the birthday wish coming from your team, "we love you just not like a boss but like a family member".
3. For the business to flourish so that the income grows faster, it is necessary that the company be kept under control of the lady boss. A clear look, always beautiful –Businesswoman, just a class!
4. The best qualities of a boss lady are all found in you. Thank you for not letting the thoughts of your gender make you back down. Happy birthday to you, our enigmatic boss lady.
5. Happy birthday to a wonderful boss and an incredible lady in general! I hope you know that I have only the utmost respect for you!
6. Ma'am you have such a charming personality because of which the whole staff admires you. Warm wishes to you on your Happy Birthday boss lady!!
7. I wish you happiness, spiritual strength. To solve all the problems, the husband is surrounded with care. For hours to be enough for days, Stars fell at the feet.
8. You are one of the few women in the world that could slide easily into a boot and high heeled shoes if the need arises. To a woman with the attributes and confidence of a man, happiest birthday to you today. Long live you!
9. Happy birthday to someone who has both beauty and brains – the very best combination! My best wishes to you today, boss lady!
10. Warm wishes to the person who saves the life of others. May God bless you Ma'am. Many many happy returns of the day!!
Birthday Message For Boss Lady
11. Happy Birthday, our staff is very happy to congratulate you. As a boss, you are a talent, a lady is in the style of "elegance." How beautiful you are today!
12. You are doing a very good job of combining elegance with leadership and professionalism with classy. Cheers to the ones in the past and the achievement that's to come, boss lady, happy birthday to you.
13. Happy birthday to a strong and amazing lady who smashes anything in her path! It's a blessing to have a boss who's as inspirational as you!
14. When people gave examples on how women have changed set patterns, no one other than you ever came in mine. Happy birthday to my inspirational, Lady Boss!
15. There are many bosses in the world, Of the best, you are definitely the only one. And sometimes it may come from you, But we know that ours is our fault.
16. I pray that happiness and genuine joy will never elude you. You will not be tired all through the days of your existence on earth. Happy birthday to you boss, you deserve the best and it will come to you.
17. Many happy returns to a lady boss who works hard and plays hard! Your dedication truly is admirable! I hope your birthday this year is full of joy and laughter, making for one super memorable celebration! Happy birthday to you boss lady!
18. Happy Birthday Dear Boss. You are the perfect combination of beauty and brains, and an inspiration to many women.
19. Let me congratulate you on your Birthday and wish you happiness for a hundred years, success in business and wisdom, patience, immeasurable Love without worries and troubles!
20. You are more than a boss to me, you're my strength, the one I could always run to for advice and support. I appreciate every day but then, it's a special occasion today. All your days will be beautiful. Happiest birthday to you.
Birthday Wishes For Lady Boss
21. Happy birthday to a wonderful lady like no other! Your strong yet approachable leadership style is second to none, and just one of the things that makes you the fantastic boss that you are! Here's to you and many more prosperous years to come!
22. Wishing Happy birthday to the best-ever! May God give you the strength to achieve your aims and the vision to inspire us to accomplish ours.
23. To make the smile more often illuminate Such a lovely, beautiful face. So that joy never leaves, Fortune has brought you luck!
24. Because you're my boss, a lady with a difference, may every success and happiness that you deserve come to you! I wish you a very happy birthday, ma'am.
25. Today, I have only the very best birthday wishes for a remarkable lady boss like no other! May you continue to do what you do best: amaze and inspire!
26. Working with a Boss lady like you is a pleasure that is unexplainable. I am here to wish you a Happy Birthday.
27. To be a beautiful boss lady like you is no easy job as it requires the wonderful combination of natural leadership and elegance, whilst maintaining an air of being classy and professional.
28. When you walk through the door there is this energy in the office which leads us to work, you are the perfect lady boss. Happy birthday!
29. Happy Birthday. We congratulate our boss. And with all our hearts, we wish to live beautifully. Like in paradise!
30. To the only boss lady that I know that matters to us all around here, my wish for you today is that you keep shining no matter what. Happy birthday to you today, long live you.
Female Birthday Wishes For Boss
31. You have all the qualities that make a great and inspirational leader, and I feel very blessed to have you as a superior. I'm wishing you the happiest of birthdays today, mam!
32. We have learned a lot from you and hope to always keep learning from you because you are the best lady boss. Happy birthday and wishing you luck!
33. We wish good, as we, subordinates,Let everyone complete the tasks. When we make a mistake – more patience, There is no such personnel anywhere else!
34. I have been eagerly looking forward to today, your special day. I am more than excited to be among the first to wish you a very happy birthday, boss lady. May God continue to prosper you.
35. Happy birthday to the boss lady! You must have some kind of superpower to keep this place running as smoothly as you do!
36. Cheers to the woman, who never boasts about being one but always has been so grounded to help others. Happy birthday Lady Boss, I want to be like you!
37. So that the work would go well, just like clockwork, So that you don't know different problems at all, And let life be full of love and passion. Satisfied, we always wish to be everything.
38. Every joy that comes to you today, you practically deserve them all. You have worked hard and now it is all paying off with your success. Cheers to you and the years ahead boss lady, happy birthday to you.
39. I hope this special day of yours is as wonderful as you are a manager, and that it brings you all the success and happiness that you deserve! It brings me great joy to be wishing you a very happy birthday, boss lady!
40. People talk about how women have changed and empowered, the true inspiration is right in front of me. Happy birthday Lady Boss!
Birthday Message For A Boss Lady
41. Your strength and character are quite formidable, you are resilient personified. All that you are today is not luck, it is a well-deserved space just for you. Happy birthday to you, many happy returns from today.
42. Happy birthday to the boss lady! Everyone is always on their very best behavior when you're around, as you are a woman who commands respect!
43. Thank you for making me capable of saving the lives of others just like you do. You are a great mentor. Happy Birthday Boss Lady!!
44. Any order issued Always flies to us. Transactions, discounts, turnovers – Many subtleties of work. Let things go perfectly, without interfering with personal life.
45. Thank you for being an intentional inspirational leader. Every one of us is blessed to have you as our boss. Happy birthday to you ma'am, your strength is multiplied for the years to come.
46. Happy birthday to a sensational boss lady who knows what she wants and just goes for it! You're a true inspiration to women everywhere!
47. Well, a leader is always whom people look up to and you certainly have inspired so many of us. Happy birthday to you, hope you always keep shining like this!
48. Clever, beautiful, fair, We all always need You to have achieved everything in life, Although it was not easy. Let our team, Happy Birthday to you.
49. With great joy, I welcome you into another year of greater exploits. You are an enigmatic leader and boss that we all are happy to work for. Happiest birthday to you today ma'am.
50. Happy birthday to an outstanding boss and a lovely lady! Having you as a leader and a mentor is both a blessing and a privilege!
Happy birthday message For Boss
51. The path that you have shown us, the ways that you have formed for us, and the victory you set for us, nobody else can. Happy birthday to the leader of all!
52. Today is our Birthday. We sincerely want to congratulate you. We wish you good luck in business. Health, vitality, and strength.
53. Working with you and for you is a pleasant experience that comes with memorable events. This year, I hope your celebration will continue to be for greatness. Happy birthday to you ma'am.
54. Happy birthday to a truly lovely lady! Day in and day out, it's so reassuring to know that I have a wonderful boss like you!
55. May god bless you with all the happiness and success, may you always succeed in the work you choose for the betterment of the society, happy birthday boss lady!
56. May life give you inspiration, Health, happiness to you, love. And may you, our dear, All, all dreams come true.
57. At every point in time, you always prove to us all that you're an incredible boss and a great woman. My prayer for you is that you'll never fall or stumble. Happy birthday to you ma'am.
58. Happy birthday and best wishes to you on your special day! You are so much more than just a brilliant boss or a marvelous manager; you are a guide, a mentor, and an inspirational lady. I'll always be grateful to have experienced your wisdom and guidance.
59. Today is your day; so, take a break from your busy schedule and enjoy the day. Happy Birthday to the most cheerful Boss!!
60. Let everything be in order at work, Team! You will never let you down! And let wealth live in the family, Joy, understanding, Love.
Birthday Message for Boss lady
61. Hearty cheers to our very own Wonder Woman! May you never know a better yesterday and may your greatness increase as the years roll by. Happy birthday, long life and prosperity to you ma'am.
62. Happy birthday, lady! Having a female like you around truly is a blessing, as you manage to be the most amazing friend whilst still remaining as professional as can be. You're a true inspiration, boss!
63. We wish you on your Birthday Love, health, and luck. In work – success and good luck. And all the wishes of fulfillment As early as possible, not otherwise!
64. To our very own captain and empress, I join my voice with the others to say a happy birthday to you. I wish you very good health forever.
65. Happy birthday to a one of a kind boss! You absolutely crush each day and still manage to look glamorous while doing so! You're some kind of super lady!