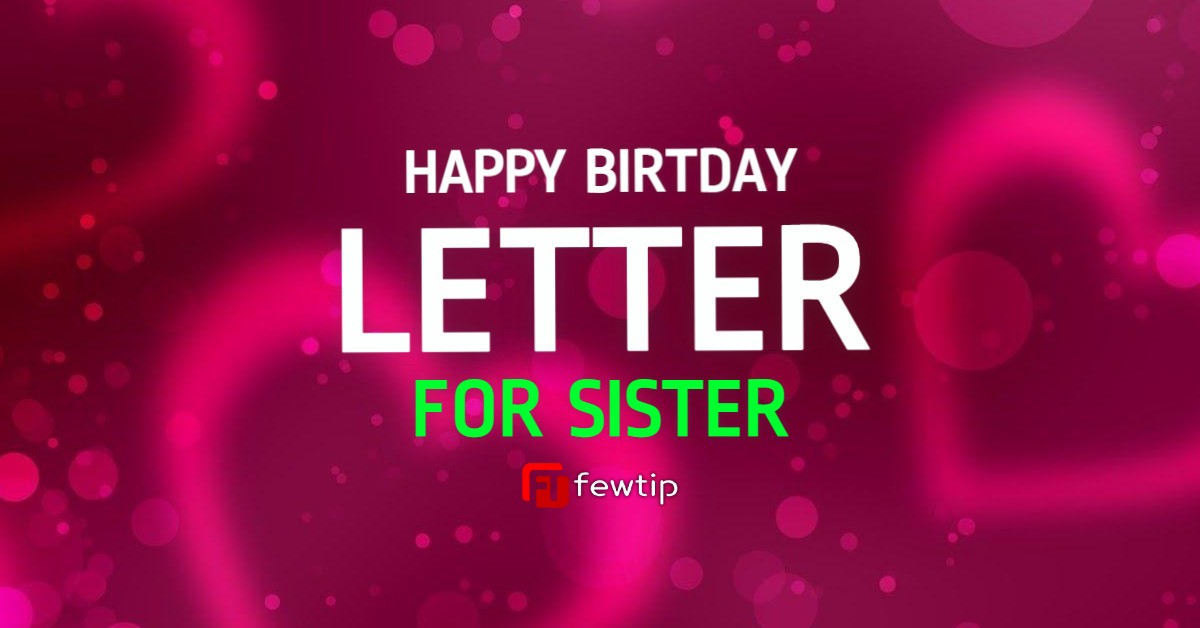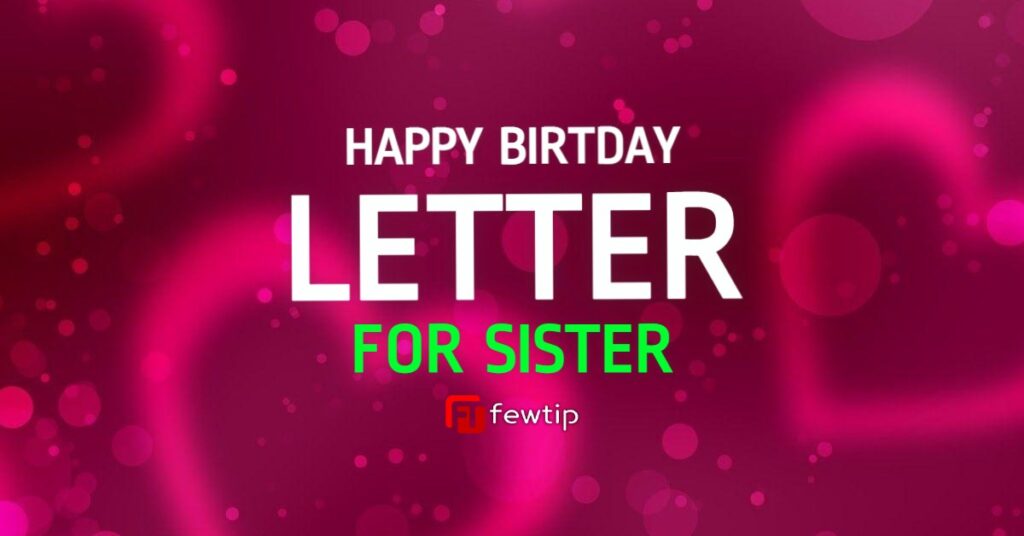 My sweet sister,
From the moment I entered this world and you have been here ready to love me unconditionally. You were and still are an answer to the prayer I was not wise enough to pray. You're the shoulder I always freely lean on. I can't seem to envision how life would have turned out if you weren't a part of it. Through all the good and bad, laughter, heartbreaks, ups and downs you have always been there.
Dear sis,
It is my most pleasure to get my sisterly heart opened up to you today your birthday. Though, you may discover that I lack skill to get it done perfectly. But you shouldn't mind that. Just focus on my love for you. I, your sister loves you so much. If I should confess to you, I'm sincerely in short of words of words to express how much I love and care about you as my younger sister. The reason for this is that my heart and the same blood flowing in our veins harbor so many good feelings towards you that the old and latest editions of dictionary seem lost in finding words to express all this love.
Dear Cute sister,
It is pleasant to remember when mom brought you home for the first time and you looked like a cute little doll, we wanted to play with you, and since then that is how I remember you, like the baby I always have to care for and always accompany you, watch over your dreams and ensure you celebrate your triumphs and open my arms for you whenever you need comfort; life made us follow different paths, but that does not mean that we have to stop seeing each other and stop worrying for one another. With all my heart I wish you a lot of happiness on your birthday!
To the prettiest sis,
I believe this new year of your life will bring forth wonderful things because you are the nicest friend anyone could ask for. I pride in being your brother and will always love you. This is to wish a happy birthday to someone who has not only brought joy and happiness into my life but also a lot of insight and knowledge. Thank you, sister. May this special day bring you all your heart's desires. Happy, Happy Birthday sister.
Beloved sister,
Thank you for always being there when I need you to be. Thank you for being reliable. Thank you for always buying me food and coffee (I'll never be able to repay you). Thank you for always listening to me. Thank you for being a great example to look up to. Thank you for being the best big sister I could have ever asked for. Thank you for being my best friend. Happy birthday once again my dear sister!!
Happy Birthday Sister Letter
My sis,
To the person-I have played with and wrangled with, as all sisters do. To one who has been my chief rival and my best friend and cheerleader, Here is to bigger and brighter years ahead. You have been a true best friend and mentor. May your wishes come true this year and every year after this. My wish for you is that you experience happiness and love. I wish you happiness today and may the New Year bring you joy, peace, and everlasting bliss. Happy birthday, sister!
my lovely sis,
When I was too blind to see and decide any better you were there guiding me every step of the way. When mom couldn't always be there to take care of us, you stepped up and became my second mom. I can't remember how many times I have checked your ID just to confirm your age lol, you were just too perfect for your age. I wish you a lovely birthday dearie!!!
Dear Sister,
In the very beginning of my life, my first day here on this earth I was greeted with two smiling faces one of which was our mom's and the other… Well, the other was yours. Even at the age of three you anxiously awaited my arrival and it wouldn't be long until we became the very best of friends.
See I always kind of think I may have gotten a little bit luckier than you did because even though I wasn't the first "baby," I got to live my entire life with you. I know no life without my sister in it. We've shared some of my very first moments in life together, you've watched my first steps, smile, the first day of school, first day of high school, first heartbreak, marriage, and the birth of my children, plus so much more in between moments.
My dearest big
For all the time that we have been together, you have inspired me like none other. You've helped me pick pieces up and forced me to move forward, even when failure broke me apart. You taught me so many lessons that today, I feel strong enough to face life's battles. Sometimes, when things in life go wrong, that is all we need to do, revisit the lessons we have learned.
All the problems you are facing are like clouds that are blocking the clear sky, tackle the clouds – it might rain and pour down with problems – but always remember that the sun will appear. The Lord knows how much we can take and how many problems we are capable of facing and believe that he will never burden us with more than we can handle. I wish you a lovely birthday my queen!!
RECOMMENDED FOR YOU:
Happy Birthday Letter To My Sister
My sweet sister,
They say love makes life worth living. It is indeed true and I learnt that from you. There is nothing that love cannot accomplish; there is nothing that love cannot crack open. Love might shatter our comfort zones, but it will always take us to deeper levels within ourselves. It will force us to expand our boundaries and explore new things. On this new journey of life that you are about to embark, I hope you take along lots of love.
Dearest sister,
I'd like to say that we have a bond that is so unbreakable not even the jaws of steel could pull us apart but isn't that what all sisters say? I want you to know and understand why it is that our bond is so very unique and different from other sisters out there and why it is so important to me. Our lives haven't always been perfect we have had some hard spots in life but I can't remember a single one that we faced alone.
To my irreplaceable sister,
I called you an irreplaceable sister as it impossible to measure your sisterly purposes or compare it to anything I might have acquired. I have all relevant hope and assurance you will never stop being a good sister to me. Your usefulness is endless because it reassures me that it will endure all summers, winters, springs and ages.
We rejoice with you celebrating your birthday today as your life remains bright and functioning side by side with favor and grace. As a younger sister, I detect that you hold and assume an important position in our family. Your existence really matters a lot.