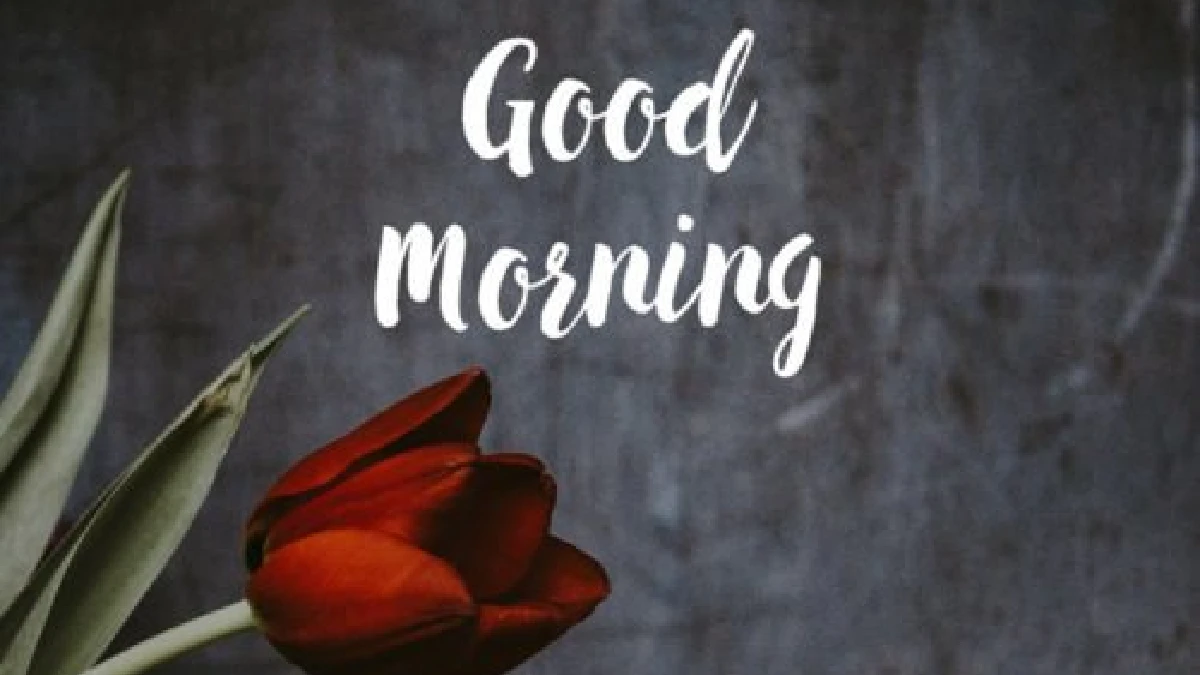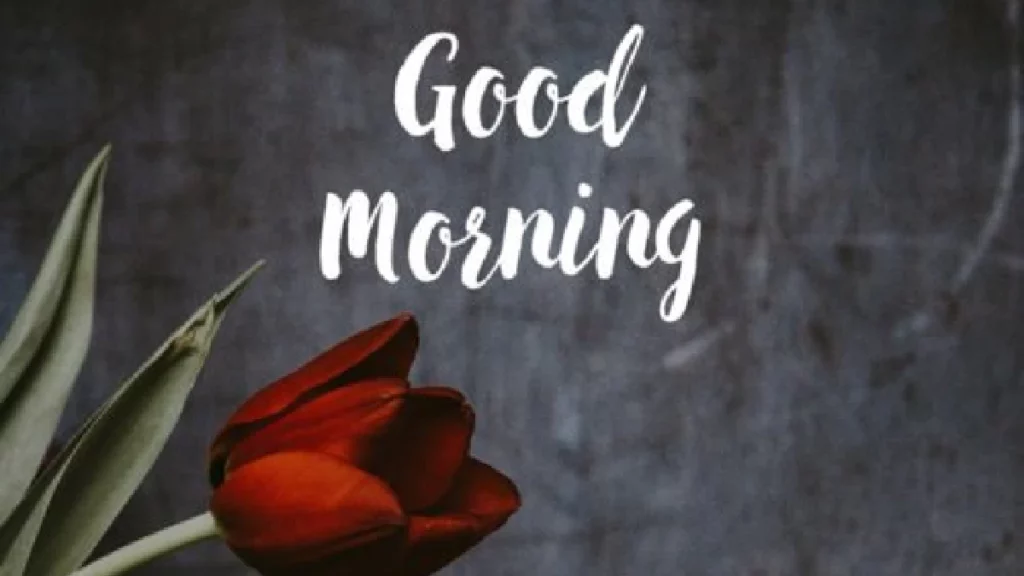 Sending a good morning message to your loved ones is an amazing way to make them smile and be happy when they wake up in the morning. I know that doing this little task is always hard, but you can try and do it whenever you can. Even though it's once a week.
It will help your relationship with him or her to be stronger. Your loved ones will feel special and happy if they receive a good morning message from you. Composing and writing a good morning text is not easy.
That is why we have composed a list of good morning messages that you can send to him or her that will help them start their day with joy. Carefully read through this example of cute and lovely good morning message for your partner
Good Morning Message For Him
1. Baby boy, there is nothing I love more than waking up next to you. To me, you are the best thing that could happen to anyone.
2. The best part of my morning is having you in my arms. I love waking up next to you because you are the one I want to spend the rest of my life with. Good morning!
3. You always cross my mind every morning. I just wanted to tell you how much I appreciate you. I wish we could stay in bed all day and be lazy together. Thank you for everything, love.
4. Good morning to the most handsome man in the world. Having you all for myself is the greatest blessing any woman would ask for. Your sheer resilience and intuition have helped me through the worst situations. Have a lovely day!
5. Wake up sleepyhead and open your eyes to the sight of the sweet world around you and have an amazing day than you can ever imagine. Good morning sweetness!
6. It's morning already sweetheart, the sun lights up the day and makes it shine brighter, stand up from your bed and make my world brighter. Good morning love!
7. I'm sending you these good morning messages just to let you know you're in my thoughts all through the night and I was busy dreaming about you. Good morning my handsome, I hope you slept well.
8. This is a reminder that I will always love you as long as the sun comes out every morning and will always be with you till the end of time. Good morning darling.
9. The sun is out, the birds are chirping monotonously, the morning cool breeze is gradually taking over but the morning would be incomplete if my lover is still in bed. Wake up, sleepyhead, and complete our day. Good morning baby!
10. Take advantage of today and become a better person than you were before. Good morning my handsome.
Good Morning Love Message For Him
11. The sun is shining and my heart is beating for you. The morning is bright, and I am looking forward to seeing your smile.
12. There is no one like you in this world. You are my shining star, and I just wanted to wish you a good morning.
13. A handsome guy like you is a dream for most girls, but you are my reality and the person I love. Good morning, babe.
14. On this beautiful and sunny morning, know that my heartiest good morning prayers are with you! I hope you enjoy the morning and have a splendid time throughout the day!
15. Every sunrise gives me a new day to love with you. Every time I think about you. You are my first thought when I open my eyes. I love you. Good Morning my baby.
16. Every morning is beautiful because you are in my life. I wish to start every morning with you till my last breath!
17. I used to be the type of person that would stay in bed for an hour and not want to get up. Now, I can't wait to jump out of bed and see your handsome face as fast as possible. Good morning my honey.
18. Good morning, sweetheart. You make me bring the best out of myself when I think I have certain limitations. You push me harder, you ask me to break the barriers, you make me go a step ahead. Have an ambitious morning!
19. Good morning, my guiding star! Without you, I would have lost in the darkness of the universe.
20. The worries of the day seem to disappear the moment that you wake up. It's like you control the wind and the sun while keeping out all of the darkness that makes the world an unbearable place to live. Good morning my sweetheart.
Sweet Good Morning Message For Him
21. Even a lone tear doesn't go unnoticed, even without a word, you understand. You comprehend and wait till I am comfortable to talk about without asking in the first place. Have a wise morning my sweetheart!
22. Every morning is a joy because it is another chance to see your lovely smile, your penetrating eyes, and your sweet lips. I cannot wait for this night to pass and to see you again in the morning. Good morning my love!
23. Sometimes, I wake up so tired. I dream of you at night, and I dream of you during the day. Even when I am with you, I have to pinch myself to make sure I am not dreaming. Good morning my dream girl.
24. Starting any day with you brightens me up and makes everything feel better. Lovely morning, my queen.
25. Good morning sweetheart. Leaving bed has become the hardest thing for me, mainly because I get to leave the woman of my dreams.
26. Each night, I hope to dream about us, but I wake up and realize what we have is real. Good morning.
27. Wake up and smile because we have the most spectacular relationship. I love you.
28. When the radiance of the sun slaps our faces in the morning, all I want to feel is your warm kisses. Wake up, prince.
29. Rise and shine! I dream of you almost every night and I can't wait to make you my bride.
30. I still find it hard to understand how you glow more than the sun. You are a dime. Good morning.
Good Morning Message For Her
31. Whilst most people complain of slow mornings, I enjoy mine simply because I wake up next to you.
32. You warm my heart and stir up my mind. I can't wait to get back to you in the evening. Good morning sunshine.
33. After a hectic day, you are the one person I look forward to hugging. Enjoy this day!
34. I could never thank you enough for being mine and for always believing in me. May this new day offer you the best in life.
35. When you wake up every morning, always remember that I would choose you a million times over.
36. A sweet good morning to the only person who has seen the worst in me and remained by my side.
37. Good morning my favorite, arise and shine my love! I'm sending you this text to wish you a wonderful morning and a great day ahead.
38. Everything might not go as per your plans, but always remember that my love would be the same for you. Enjoy this sunny morning!
39. Your thought brings light to my face and thrills to my heart. I wish, my love will bring you a nice day today! Have a wonderful day Honey!
40. My morning starts with your love. Your love stays with me all day long. I never want to lose you. Let me be with you always. I love you. Good Morning my love.
Related Posts:
Sweet Good Morning Message For Her
41. It's a beautiful morning today and I want you to open your eyes smiling to the magnificence of the day. Have a lovely day ahead.
42. All I wish for is that every day of my life is spent watching the lovely smile on your face. Good Morning my Love!
43. Let's go to the land where every morning comes by the shade of your eyes, Dear! Good Morning.
44. Every morning spent with you is a 'dream came true' for me. Have a lovely and peaceful day!
45. You are the beautiful song of my life! I wish to be your music! Have a nice day! Happy morning my dear!
46. Hi love. Sending enough hugs and kisses for you this morning. I wish you a very good morning and a fruitful day today.
47. Here are some hugs and kisses to start out your day. Hopefully, they will last until we meet this evening. Have a good day darling.
48. You touch my life every day, so I wanted to send you sweet thoughts this morning so that you can think of me.
49. Good morning honey. I missed my teddy bear last night, but I am looking forward to being in your arms today.
50. Good morning my sweet prince. The air is warm and the sun is shining. Take my love with you today to make it wonderful.
Flirty Good Morning Message For Him
51. Forever will I be grateful to God because I get to wake up to the most handsome man alive each morning. Good morning my king, have a wonderful day ahead. May this day bring forth all the good things you ever wanted.
52. Good morning, the apple of my eye. Hurry up and come home to your lover, who misses you dearly. I would give anything in the world to meet you sooner. Have the best day ever
53. Let's take a week off and cuddle all day while making love. You are the one person I think of all the time. As you go out today, remember you can do anything you want in life. I love you.
54. There is no better way to start the day than being with you my love. I promise to always stay with you, through thick and thin. Hold me tight, and hug me like there is no tomorrow. Very good morning to you sir!
55. Sending some virtual kisses as you await the real ones in the evening. I hope you were dreaming about me last night. Good morning and don't go too hard on yourself at work.
56. Sometimes when I look at you, I realize that I have more than I deserve. In you, I found a brother, best friend, soulmate, and my ultimate confidant. Good morning baby!
57. I'm wishing you a day as bright as your smile, as sweet as your heart, and as amazing as you are. Good morning my love.
58. Rise elegantly like the king that you are, walk majestically to the bathroom and have a nice shower, take a warm coffee and smile brightly to the world because you're one of the lucky souls to see this brand new day. Good morning, have an awesome day!
59. You are the first that comes to mind when I wake up, and the last thing I think of every night. Despite the challenges in life, seeing my handsome man gives me so much strength and completes me. Good morning my love, how was your night?
60. I miss you through the night like the sun misses the sky through the night. I'm always super excited to see you in the morning, just like the sun is happy to see the day. Good Morning my love!
Good Morning Text Message For Him
61. The sun has made our paths golden today. What a beautiful morning to spend with you, my Sweetheart.
62. God has given us another day filled with more blessings than we can count. However, let's try it anyway. Good morning my Love!
63. Waking up and holding you in my arms every morning is like a dream that I never want to end. Good morning, my love.
64. Good morning, darling. Sorry I had to rush out of the house so early. I love you so much, and I can't wait to see you tonight.
65. Good morning, sweetheart. Did you sleep well? I miss you so much. It is so hard being away from home. I can't wait to get back.
66. I had such a wonderful dream last night, and you were the best thing about it! Have a great day today. See you later, my amazing munchkin.
67. Hello. I just wanted to let you know that I was thinking about you. How did you sleep last night? I love you so much.
68. I look forward to three things from you each morning, my prince: laughter, love, and a latte. You make the best lattes.
69. You are the reason for my happiness in life. You make my worries of the day disappear with your beautiful smile. You make my day with your tender touch.
70. Wake up sweetheart; the morning is as special as you. Have a wonderful day ahead.
Long Good Morning Messages For Him
71. It's time to rise and shine my sleepy head. It's time to face the day. Remember, our love will help you overcome any of the day's obstacles. Good morning my love.
72. I've sent this message to go to the sweetest person in the world and now you are reading it, Good morning love!
73. I run out of words to tell you how special you are. It's hard to express how much I love you. Words are not enough to show how much I care for you.
74. This beautiful, good morning message is to let you know how much you mean to me my baby, good morning. Have a fantastic day.
75. This is a daily reminder that you can achieve all you set your mind to do. Have a glorious day, my love.
76. Your touch, your smile, and your laughter are all I think of. You are the best thing that has happened to me. Good morning, handsome.
77. Good morning, my love. I just wanted to let you know that I am thinking of you and that you are always in my heart.
78. Rise and shine! It is a beautiful morning. I am so happy that you are in my life. I wanted to let you know how much I love you.
79. Good morning. I know that you were worried about today. I know that you will do just fine. I love you, and I am proud of you.
80. Hello, sweetie. How are you doing? I enjoyed our night together last night. You are amazing and I think about you all the time. I hope you have a wonderful day today.
Good Morning Love Message For Her
81. Good morning. I hope you delight in the fact that we can conquer all our problems together. I am sorry to have kept you up so late last night. How are you doing? I hope you have a great day today.
82. Being in love with you makes every morning special for me. Seeing your beautiful smile makes my day beautiful. It's such a wonderful feeling. Be there for me always. Good morning and have a wonderful day, my princess.
83. Morning, my dear. A cup of your smile, some of your hugs and some sweet kisses from you in the morning will make me last for the day every day. No matter what happens today or what happened yesterday, I want you to know that you're the one for me. I love you.
84. Good morning, beautiful! You are the kindest, most generous, loving person that I know, and I hope you have a truly amazing day. Today, it's cloudy over here. But my heart will never be cloudy as you are the sunshine in my world.
85. The glow that you brought to my life is more radiant than a million sunrises. Thank you for being there for me in all my ups and downs, you mean a lot to me.
86. Every moment I spent with you is unforgettable. Wish you a wonderful day my love. Enjoy the day.
87. Wake up, sleepyhead! There's fresh coffee in the pot and your favorite donuts on the kitchen counter. I've also made your favorite ham and cheese sandwich. Don't forget to take it from the fridge.
88. Every night I go to bed wishing for sweet dreams of you, but when I wake up, I'm glad that our love is a reality.
89. I am truly blessed to be able to call you my love. Good morning, lovely. I hope that you have a great day.
90. I never imagined that true love existed until the day that I fell in love with you. Good morning, enjoy your day my dear.
91. Every morning that I wake up next to you is one that I will cherish forever. I won't wake you up though; enjoy your day.
92. I am blessed to be able to spend each day with you. I love you, and I can't wait until our paths cross tonight.
93. It's never an ordinary day when I start it with you. Thank you for blessing me daily, my angel.