Love is a good thing. It makes one happy, it makes one feel so complete. Love is indeed a wow factor that can diminish depression and worries. Love is magical, Love is a feeling of strong or constant affection for a person. Love is the nature of the human heart. It is an inclination that the human species can express. Girls are often more in touch with their romantic side than guys. Sometimes, this leads to differences in what a girl expects from her boyfriend and what she gets. Love sms are probably the simplest yet the most powerful ways to show affection to a loved one.Truly, girls deserve special attention, it's their right, you have to give it to them, you need to show your female partner affection in a way she has never imagined.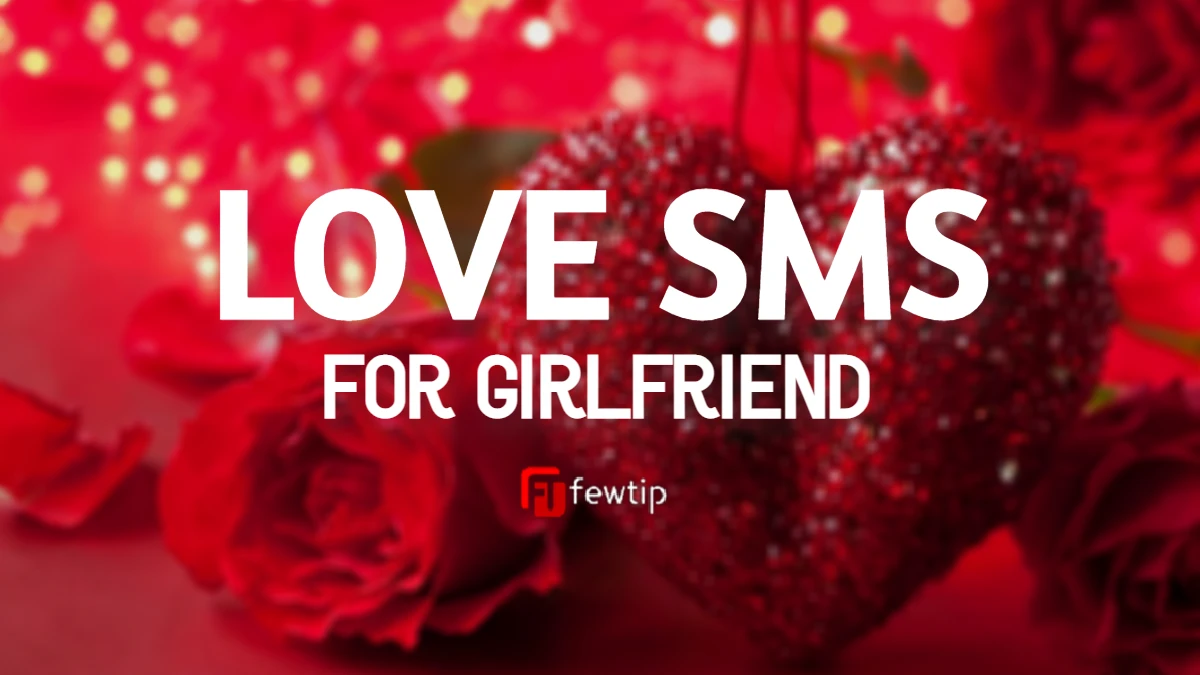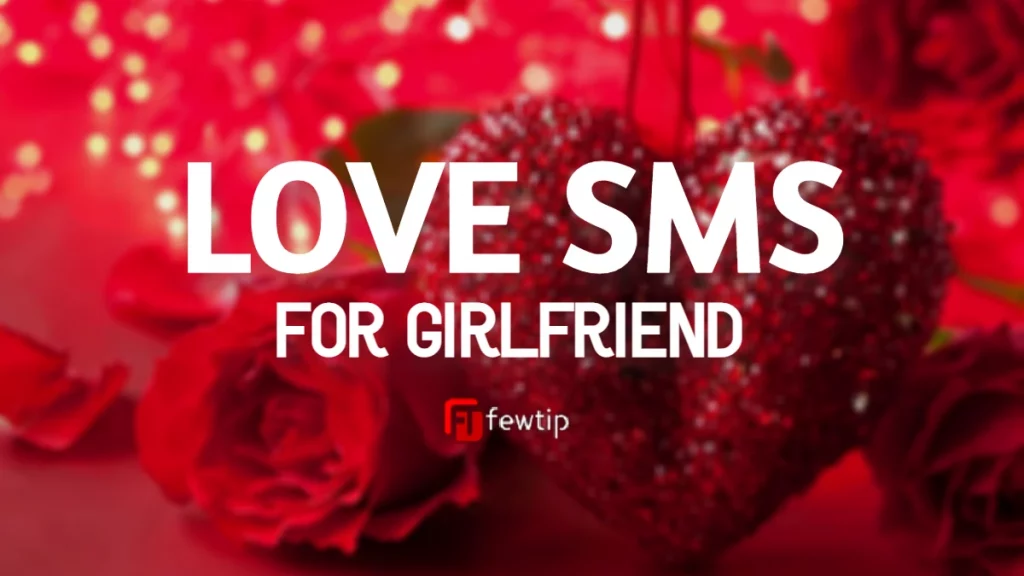 Once in a while, you have to make your partner feel special, make her feel unique, and also feel your strong affection towards her. In addition to that, you must also make your partner have a feel of your impact and your love towards her.
Sending your girlfriend a heart melting love sms is a very good way of expressing your feelings, it keeps the relationship robust, lively and also makes it interesting. You can choose from the lovely ones below:
Love Sms For Her
1. My beautiful girlfriend, you are the reason I wake up with a smile on my face every morning. You are never off my mind. You are in my dreams, and even then, you are still perfect in every way. I love you, my sweetheart.
2. Because of your love, my girlfriend, I can climb the highest mountain and solve the largest problem. Your love and our shared life give me purpose and determination.
3. You have made life truly worth living. How can I ever breathe without you? Tell me. Even if the whole world burns to the ground, nothing will stop my love for you.
4. You helped me understand what life means, live to the fullest. Before you came I didn't know what love is. I am in love with you my sweet girl.
5. I have a lot of things to say to you, words will not let me do. My love for you is beyond words, I wish I could let you know how I feel right now.
6. Loving you is knowing what true love is. There is no logical explanation for my feelings. My heart only responds to yours. You are the love of my life.
7. My six-word love story: "I can't imagine life without you." Thank you for being a part of my life, sweetheart. I love seeing you happy and my biggest reward is seeing you smile.
8. Without your love in my life, life is dull and boring. You bring the bright colors of the rainbow to my life, even on the cloudiest of days. Thank you, my love.
9. The moment I close my eyes to sleep, all I see is you in a joyous dip. At the dawn of creation, God knew I'd love you the best. That's why he had me specially made for you.
10. You are the queen of my heart; I will climb mountains for you. Meeting you was the best thing that ever happened in my life. You are my soul; you make my life better and make every moment in my life memorable. I love you.
Love Sms For My Girlfriend
11. Thank you for coming into my life, I have found what my heart was searching for. I never knew how it felt like to live until I met you. A lot has changed and everything looks so perfect. I love you.
12. You are my day and my night, my sky, my moon, my stars, and my Sun. If it were my choice, we would be together all day. Thank you for giving me everything.
13. Given a chance, I would like to be the sun that heats your warm smile, the air you breathe in those cute lungs, but most of all, I am glad my favorite wish has come to pass; to be the love of your life. I will forever be indebted to you for teaching me how to love.
14. To my significant other, I had such a wonderful dream that you were mine, then I woke up smiling because I realized it was not just a dream.
15. You are more than my special girl, you are everything to me. I love you with all my heart. Words don't come easy, but when I am with you, my heart beats a little faster and the stars shine a little brighter.
16. Every day that passes without you by my side is like being dead while leaving. Don't ever leave me again. Don't.
17. Darling, you came into my life as a blessing and made me feel alive as the days went by. You're the best gift nature has given me. I want to use this opportunity to tell you how much I love and cherish you.
18. I'd rather be with someone who loves me more than I love her. I'm 100% sure that my happiness is her priority and no more sleepless nights.
19. For my sweet, loving girlfriend, we are perfect together, thank you for sharing your life with me. I wish to be the first thing you think about in the morning, my love.
20. My prayer is to always have you locked in my arms, and listen as our hearts make the grandest beat! The moment you leave me, life will be without color, hope, and love. So don't leave me.
Good Morning Love Sms For Her
21. I asked God to send me the best girlfriend in the world, but He sent me a wonderful woman, who has become my true friend, a passionate lover, a caring partner, and the one, without whom I cannot live! Thank you for being in my life.
22. You are my girlfriend and you have given me a million reasons to smile every day. Your love makes my life bright and beautiful, you never stop believing in my ability and for that I am grateful.
23. I could say to you a thousand words on how much I really love you, and how absolutely wonderful you are, but still then it would not be enough. I love you more every day my amazing girlfriend.
24. With you by my side and your love surrounding my heart, I can achieve anything. You give me the power and strength to overcome anything. I love you with all my heart and my soul.
25. God sent Jesus to die for the sins of men. I can do anything for you – even as much as dying for you. When I'm frail and weak and have little strength left, I want to be caught loving you ever still.
26. You are my dream come true, I will treasure and love you all the days of my life. Your image is always in my mind, I can always hear my heart whispering your name and I can always see your face when I close my face, how beautiful you are. I love you.
27. If I could plant a kiss on your cheek, I would plant a million. If I could pluck a flower for you, I would bring a basket full of flowers every day just to show you how much I treasure and love you. I love you.
28. When we are together I feel a prisoner of your heart, I feel so happy that I don't mind that my life depends on you. I don't want to be free if I am chained to your love.
29. You're all I ever wanted, love. You made me feel loved in ways I couldn't expect. I would never ask for more. I want you and me together forever. From now till my last breath, will I continue to cherish you? I love you, sweetheart.
30. You are the reason for my smile. You are my amazing girlfriend, my love, and my everything. My perfect day has nothing to do with the weather or what I'm doing. My perfect day is whenever I'm with you. I love you, my sweetheart.
Sweet Love Sms For Girlfriend
31. My dearest, you are more than my girlfriend, you are the one that brings me joy, day after day. You are the iron in my shield, the wind in my sails, and the beat of my heart.
32. All I've ever wanted is to have someone love me with her whole being. You did just that, by loving me with your spirit, soul, and body.
33. I'd love to be your boyfriend even in my other life. That's just because you make me feel important! Loving you is all I wanna do over and over again. It's a journey I wanna take every day – until death.
34. You are my sweet beautiful girl; my love for you is strong. I dream to be with you always. My moments with you are magical, I cannot live without you. You are an angel to my soul.
35. You are a priceless little princess, worthy of my love and worthy to be celebrated. You are my desire, the kindle of my fire, and the only person that keeps me aiming higher every day. I love you more than you can ever imagine.
36. Love and being loved is the best feeling I ever felt. It is beautiful, crazy, unexpected, and even magical. Thank you for loving me as much as I love you.
37. I look back to the moments we have spent together, and it becomes the only thing keeping me going. I know in my heart that we will meet again and when we do, it is going to be better than it has ever been.
38. Each time I pray to God, I make a wish for us to be together forever, and I believe it will come to pass because you already live in my heart. I love you, dear.
39. You're my clear blue skies, my endless dream. This is the reason why as every moment moves all I can think about is how deep, matchless and beautiful that your love is.
40. Each time I think of you, I realize that you are the most precious gift I ever received. There is no one or nothing else in the entire universe that can make me half as happy as you do. You will forever remain in my heart.
I Love You Sms For Her
41. Candies are unsurpassable to your sweetness and neither can flowers compete with your beauty and comeliness. Thank you for being real. I love you beyond words.
42. Each time I look at you, my love, I smile to myself while thanking you in my heart for making me a better person. I want you to know that you are perfect the way you are, my world.
43. You're my heartbeat; your voice is like a gorgeous melody. I love you, my love. I don't need a million reasons to feel special. All I want is you to reside in this world. You're the sunshine of my life.
44. My world is empty and dark with loneliness. When you came into my life, you brightened my whole world. I am grateful for your love that came like the morning sun. Your presence in my life means a great deal to me. I love you, baby.
45. Each and every day I grow one step deeper in loving you because I will never be weary of being with you. I love you to the moon and back.
46. It makes me sad when I wake up, and you are not next to me. I look forward to holding you tight every day and night for the rest of our lives. There is nothing I miss more than what I feel when I embrace you.
47. My sweet, what can be better than looking into your eyes and seeing the reflection of your soul and boundless love for me? You made me the happiest man on Earth.
48. Happiness is breathed into my life when you smile at me. When you speak, your voice has the power to transform me into a place of love and peace.
49. With the coming of each day, my love comes with new strength. I hope I can always love you as strongly as ever.
50. My Love, when I look into your eyes, I see a reflection of your soul. Your love is great. My love for you will last forever. My love for you is unconditional, you are the queen of my heart, and without your love and affection, my heart will stop beating.
Love Sms For Girlfriend
51. I love seeing you happy; my biggest reward is seeing you smile and always cheerful. When thinking of you, I realize how I would be lost without you. I love you.
52. You are the owner of my heart, my feelings, my soul, and my body. I completely belong to you, baby. I love you. I never imagined how love could be until I met you. The only thing that really matters is to be together forever. I love you till the end of time.
53. Thanks to you, my life has never felt this good. Perfection is your second name, and beauty is your complete definition. I promise to keep your heart safe from heartbreaks or any other emotional baggage. I promise to love you all my life.
54. You've changed my life for the better. I am inspired to be different when I'm with you! Thank you, my sweetheart. If I could be any part of you I would be your tears. Conceived in your heart, born in your eyes, live on your cheeks, and die on your lips.
55. My days always start with thoughts of you and end the same way. I love you forever. If I had a choice between crying with you or smiling with someone else, I would choose you every time. You are the love of my life.
56. You don't have to go seeking prominence or platform anywhere. You have the stage in my heart, and I love you forever.
57. I call you my queen because you made me a king. You've turned our relationship into paradise, and I never want to live without you. With you is where my heart belongs. I love you!
58. Your love is my inspiration. Without you, I just can't imagine how my life would be. I'm glad God gave me something as special as you. I love you, sweetheart.
59. Your beauty mesmerizes me. Your sense of humor puts a smile on my face. Your kindness and compassion fill me with awe. My lady love, thank you for being all that I could ask for in a woman and so much more.
60. Every moment spent with you is a special time, we share our feelings and our life together and I love the wonderful feelings and I love you, my dear girlfriend.
Loving You Sms For Her
61. Ever wondered what C-LI-WI-YU means? It simply means I Can't Live Without You! You must be a really good sprinter because you keep running in my mind.
62. You are my dream, I need you right now, I cannot start my day without thinking of you. I love you. You are so close to me yet so far, you are in my heart, I always feel you close to me. Longing for the day I will always be close to you.
63. My smile for you will always grow, My heart for you will never break and My love for you will never end. I love you.
64. I'd like to be the air you breathe and the Sun that heats you, but what I want most is to be the love of your life. Our friendship was the best preamble for our love story. I'll never forget the day I met you, and I will always remember the day I loved you.
65. Baby, you give me so much happiness and I want to give you nothing less. Forever is just a start for us. We belong in each other's arms. I love you.
66. So far, every moment we've spent together has been awesome. But I promise you, that the best is yet to come. I love you, my angel.
67. When I hold you in my arms, I feel peace surrounding our hugs. I love you and will always be by your side. Everything is perfect in my world, because of you and the love we share.
68. To the one who decorates the whole of my being from dawn to dusk, I pray to God to strengthen my resolve to love you forever!
69. It will be an honor for me to be the last person you talk to before going to sleep. You have the capability to light up my world just like that honey.
70. They said I shouldn't love you because you're not Yoruba. You proved them wrong and showed that they're blabbers!
I Love You Sms For Girlfriend
71. If I could give you one thing in life, I'd give you the ability to see yourself through my eyes, only then would you realize how special you are to me. I love you, my sweetheart.
72. For my love, you are beautiful and the most important individuals in my life. I love more than anything or anyone. My wish is that our love will grow stronger with each passing day.
73. With your life in my heart, I feel like I'm flying instead of walking. I feel awake even in my dreams. I feel so full when hunger calls! That's all because I love you.
74. When I am down you lift my spirits, when you are happy you share the joy with me. In bad and good times you are always with me. You have taught me how to love. I love you.
75. Let me hold your hands, kiss your cheek, and whisper my love for you. All I need is your smile to brighten my day. All I desire is your touch. Love me the way I am and I will shower you with more love.
76. I wished on a star one night, wished to have a girlfriend I will love for life, days passed and I started to cry, I didn't know that my wish came true coz the person I wished for was you.
77. You are the best girlfriend and you mean everything to me. You are a gift sent by God that I will cherish and honor.
78. At every glimpse of you, the least I can do is to give glory to the smart creator who made you. You're the special one for me.
79. Even as the sun becomes old and the stars do not shine, my love for you will grow brighter and brighter. I love you, my Sweetheart. The world is so perfect because of you, without you the world would be meaningless. I Love you.
80. I only saw you for a moment, it made my day. I Love you. You have an unbelievable way of making my heart happy. I Love you. I usually don't get attached easily. From the day I met you, you have changed my life.
Best Love Sms For Her
81. Every time you are away from me, I feel loneliness in my heart. I can't stop missing and loving you. You can't imagine how much I love you sweetheart, and how much I need you.
82. Having you in my life gives me a reason to live, a cause to fight for, and hopes to look up to every day. Thank you for being a part of me.
83. Beloved, my love for you is unconditional, it grows from the depths of my heart, and without your affection and warmth my heart stops beating, all I ask for is you by my side forever.
84. I close my eyes and you are ever before me. Physical separation cannot dwindle the love we have for each other. It doesn't matter where you are because you are constantly on my mind and in my heart.
85. The best part of every blessed day is sharing my thoughts and moments with you. I don't ever want to say goodbye when we part.
86. I love so many things about you that I don't even know where to start. I like everything about you: I think you were made for me and I was made for you.
87. A day without you is like a day without air. I wouldn't breathe if I ever lost you. Nothing else completes me like you do, my love.
88. I'm having one of those days that make me realize how lost I'd be without you. The love that we share is like nothing else I've ever experienced. Thank you for being my one and only true love!
89. You make my world go round and round and round again. I don't know what I will ever do without you. I need you as much as a heart wants its beat.
90. I love you more with every breath I take, and with every moment that passes. By simply taking the risk to love you, I've earned more than what money can avail me.
Emotional Love Sms For Girlfriend In English
91. Good morning Beloved, you are there when I go to sleep, you are there when I wake up, and most importantly, you are there when I need you the most. I can not do anything without thinking of you! I love you, my adorable girlfriend.
92. I don't believe in love at first sight, because I fall in love with you every time I see you. If I am the king of the deck, then my deck is not complete without you my queen. Good morning.
93. Man's as cold as the tiled floors when you're away. Man's not hot without you. Loving you is the greatest thing I've done all my life. I hope it tops the list of all of life's achievements. GOOD MORNING!
94. My favorite part of the day is waking up beside you. I want to wake up beside you all the days of my life. Good morning, my love, you are so beautiful. I can't resist being with you.
95. My thoughts are free to wander, but it's surprising how often they head towards your direction. I love you. You have no idea the amount of happiness you have brought into my life and the hardest thing I could ever do is to forget about you. Good morning!
96. You are and always will be the prettiest girl in the world. At least in my world. Because YOU are my world. And not only that: you are my whole universe!
97. If loving you was a mistake, darling, then I wouldn't want to be right. You make me feel whole, and you complete me. That's why I choose to call you my soulmate. I love you, baby.
98. My sweetheart, I love you in the morning, in the middle of the day, in the hours we're together and the hours we're away. I wish I could tell you how much I love you, but there are no words for it.
99. If the whole world will end tomorrow, I choose to be with you watching as the end unfolds. It'll be a sweet end, for we'll be together watching everything go away.
100. The sound of your voice makes my heart beat faster. You are the favorite thing that ever happened to me. Good morning dear, I can't wait to be next to you. Have a lovely day.