Businesses are more active than ever when it comes to messaging their customers. Texting and emailing them throughout the customer journey has become the new norm. Sending direct messages to your customers is a great way to keep them engaged with your brand and makes them more likely to return.
This is especially important after they make their purchase. Sending great thank you messages for new and returning customers is an easy way to build customer loyalty.
Here, you will find perfect thank you messages that will show appreciation to your customers and encourage them to always stick to your brand.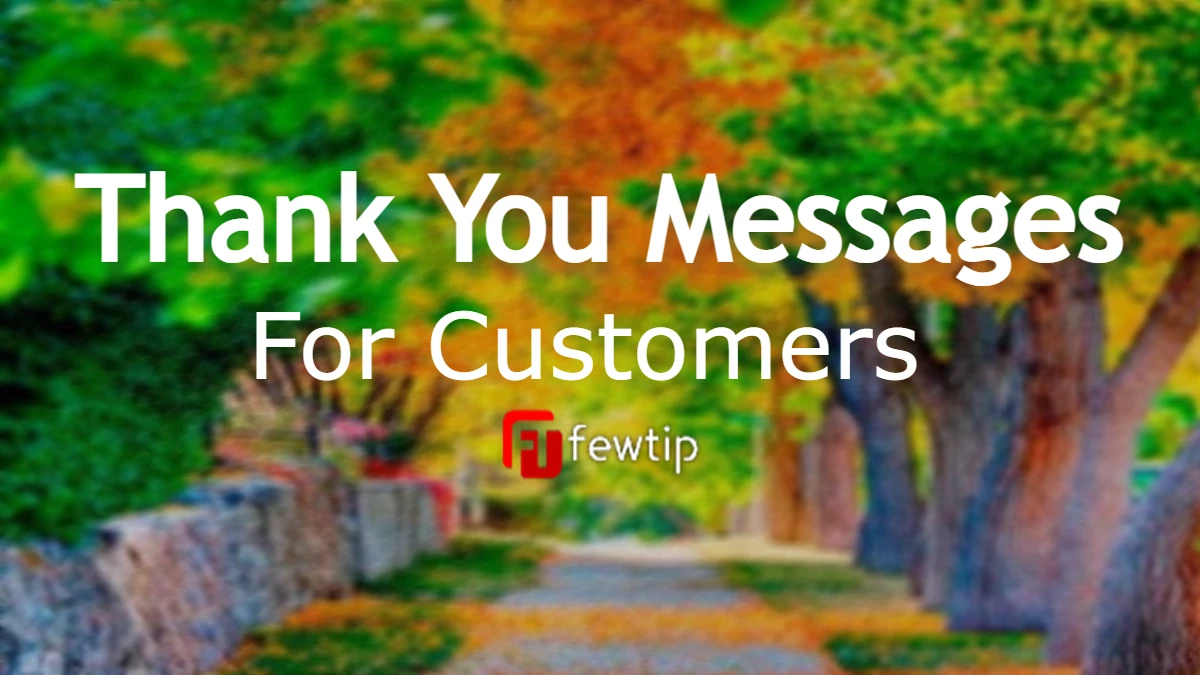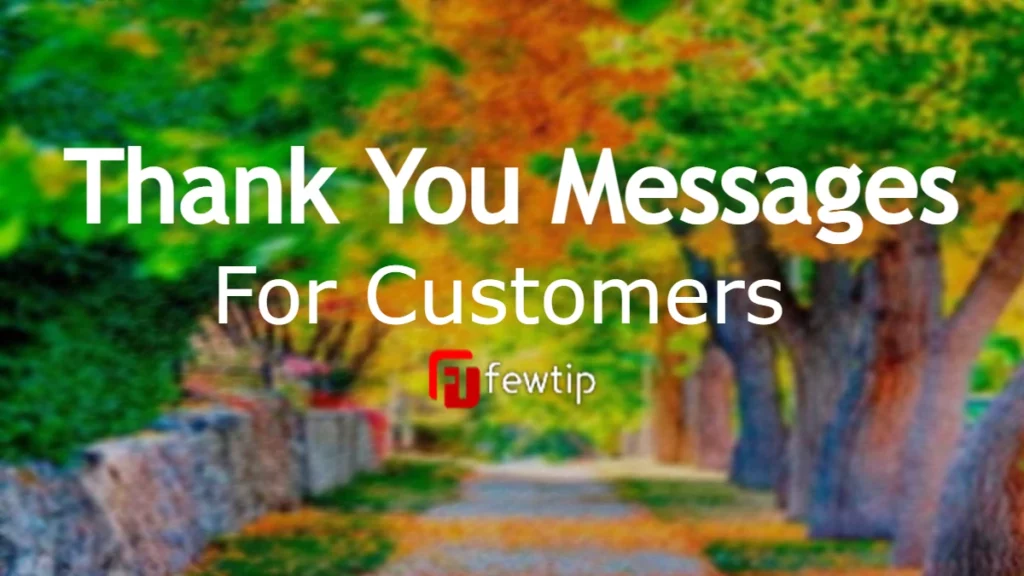 Thank You Message For Customers
1. [company name] would like to thank excellent customers like you for your support. We couldn't do it without you!
2. Thanks for shopping at [company name]. We hope to have the pleasure of doing business with you in the future.
3. Thank you for being our valued customer. It has been a pleasure to serve you. It's In a World, filled with so many choices and Possibilities, we thank you for selecting us.
4. Our customers are at the heart of what we do. Without you, we would cease to exist. It will always be a pleasure to serve you. Thank you for coming!
5. Magento is our first love & to make it even better for you, we have leveled up with MageHost and extended our services to Magento development. You can depend on us for anything
6. We would like to thank you for doing business with our company during the third quarter of the year. Once again, thank you for your business.
7. It is heartwarming for us to announce that you have become one of our most reliable and old customers. We are thanking you on behalf of our entire family for supporting us.
8. Thank you for your recent purchase of [product]. We here at [company] are grateful for your patronage and look forward to serving you in the future.
9. Thank you for hiring [company name] We appreciate your business, and we'll do our best to continue to give you the kind of service you deserve.
10. Thank you for your recent business. We are hoping for a good relationship with you in future.Its a Great Support for us. Once Again Thank you So Much.
Thank You Message To Customer For Purchase
11. It is always a joy for us to be able to provide you with our best service. Without your support, the vision we have would remain in our hearts and minds. Thank you for making these things a reality.
12. We are writing to thank you for doing business with us. Great people look forward to great innovations. We're committed to providing you with innovations to meet all your needs and expectations.
13. It has been great working with you and your expert team on this occasion. I hope to have the opportunity of working with you again in the near future.
14. Our community only works when we support one another. We are honored to be a part of it and from the bottom of our heart, thank you for joining us today. Your continued support means the world to us.
15. Thank you for purchasing our product. Your support and trust in us are much appreciated. For your next purchase, use coupon code: MAGE30% and get a 30% discount on any product.
16. Help them feel like an integral part of your business by letting them know how much their business means to you.
17. Thank you for all the help and support. You are our pride customer and we are committed to give you the best service.
18. Thank you for being our valued customer. We are so grateful and hope we met your expectations.
19. Thank you for being an [company name] customer. We sincerely appreciate your business and hope you come back soon!
20. We appreciate your Business. It was a pleasure doing business with you and I hope we can be of service to you again in the future.
Thank You Message For Customer Feedback
21. We are working diligently to be the best in our field. We humbly thank you for the discerning taste you have shown in purchasing our products. We aim to contribute to the wellbeing of every one of our clients.
22. Just wanted to say a quick thank you for being our valued customer. It really means a lot that you've to MageHost for your 2nd order. If you ever need anything, give us a holler.
23. Refer to the future. This could be something like: "We look forward to continuing serving you as a valued customer," or "We hope to be of service to you in the future."
24. On behalf of all of us at the company, we wanted to say thank you for your purchase. We're so lucky to have customers like you!
25. Thank you for your purchase from [company name]. Please let us know if we can do anything else to help!
26. We are truly grateful to you for choosing us as your Best provider and giving us the opportunity to grow. Thank you for making us the leading supplier of home office supplies in the industry.
27. You are the heart and soul of our business. Simply speaking, there would be no us without you. Your loyalty means everything to us. Thank you for being a customer!
28. I just noticed you've been with (COMPANY NAME) for 2 years. Thank you for trusting in us. I hope we keep meeting your expectations. We've recently restocked our tees, sending one along. Hope you like it.
29. Be extra positive. Remember that you want to leave a good impression of your business in your customers' minds.
Thank You Card Messages For Customers
30. Our entire team of professionals wants to thank you for the support you have given to us. With your support, we are growing and touching fresh milestones.
31. Thank you for your support. We truly appreciate your business and look forward to serving you again.
32. Thank you for your feedback. We hope your experience was excellent and we can't wait to see you again soon.
33. Thank you for being our valued customer. We are so grateful for the pleasure of serving you and hope we met your expectations.
34. It has been an Immense pleasure serving you all through these years. If there is anything else I can do to assist, please don't hesitate to ask. Thanks for the feedback BTW.
35. When we started this business, we did it because we had a passion for our product. We hope you love it as much as we do, and we look forward to seeing you again. Thank you!
36. I just noticed you've reviewed us on Google. Thank you for going an extra mile to support us. You make us want to work harder and better. I'm sending a MageHost hoodie as a token of appreciation. Hope you'll like it.
37. Thank you for keeping us informed about how best to serve your needs. Together, we made this business a success.
38. We are thankful to you for giving us opportunities to not only grow but also to touch new milestones. Thanks for all the support.
39. Your commitment as a customer is much appreciated. We look forward to serving you again in the future!
40. We at [company name] truly appreciate your feedback, and we're so grateful for the trust you've placed in us. We sincerely hope you are satisfied with your purchase.