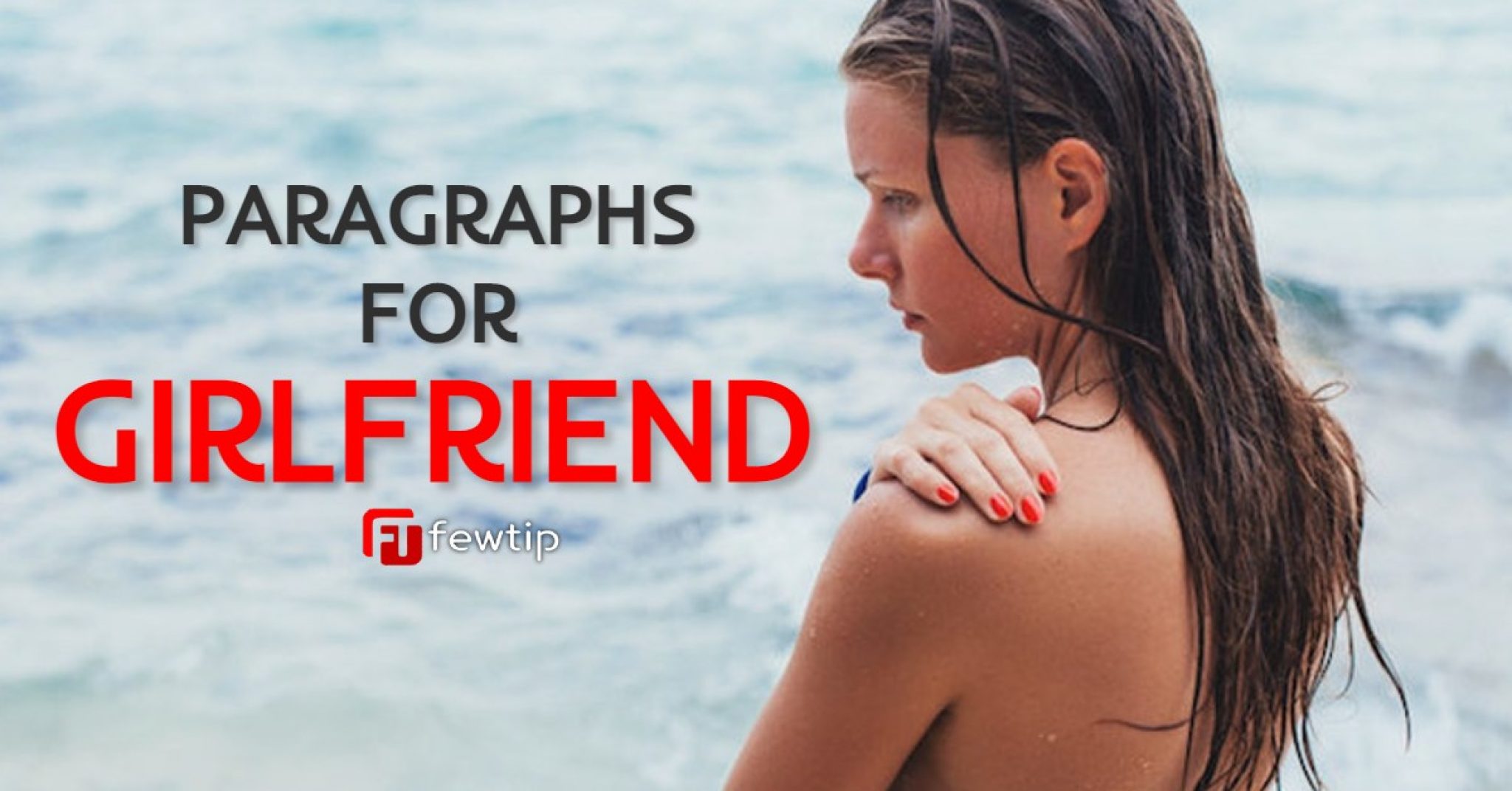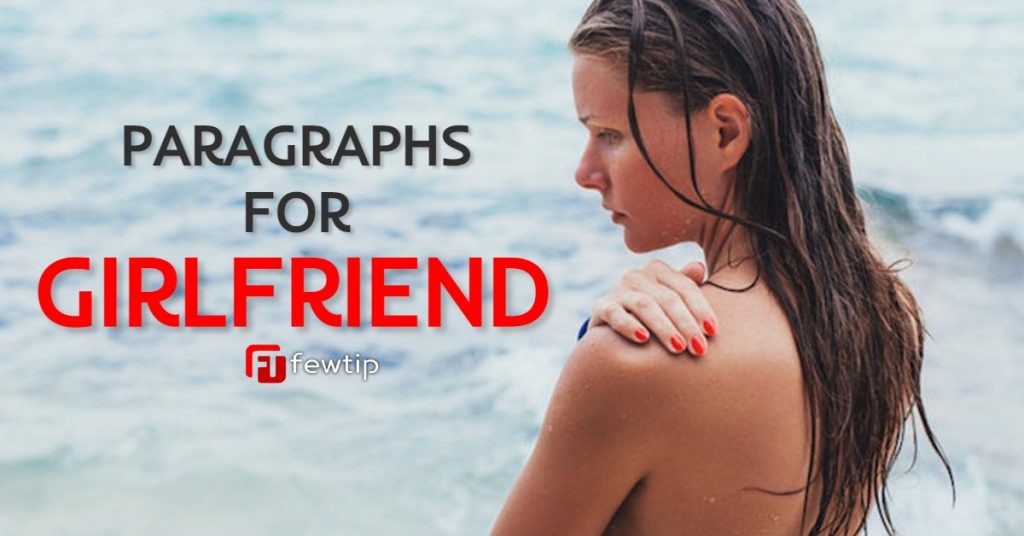 If you are in search of sweet love messages and paragraphs to send to your your girlfriend. This post is typically written to help you in your search. The next paragraphs contains the best collection of love messages and texts that you can copy and send to your girlfriend to make her fall in love with you.
Kindly scroll down and choose any of the paragraphs and send to her and it will work like magic.
1. I love everything about you, but I love your smile more. Do you know why? Because it makes my spirit stay calm. You are the best baby in all you do. Falling in love with you has been the best thing that any man can do. You bring out the best in me.
2. The day we met might be an ordinary day to you, but it is the best day of my life because I got to find someone who has been destined for me since I was still a zygote. You rock my world with the things you do, and I wouldn't change anything even if I had the power to do so.
3. You are my sweetest memory, the most beautiful thing my eyes have ever seen and my heart appreciated. I will keep you in my heart as long as I live. My love is yours, and I will make sure you get the best care and attention from me.
4. When it's night, the clock ticks slowly because you are far apart. I can't wait for the sun to appear and give me another opportunity to be with you once more. Good night, my dear. Remember that my love for you rises like the morning sun, but unlike the sun, it doesn't go down.
5. My lips are scared of exposing what my heart feels. There is no doubt that you are the queen of my heart and every time we spend together is a time worthwhile. We have memories that money can't buy. Thank you for being a part of my life. I love you forever.
6. I am grateful for all the sweet memories we have had together and many more we will have in the future. I'm happy that you are part of my life and I know that the future will always smile at us. I love you completely.
7. I will savor all my moments with you because we are not sure of the next moment. When we pass through the troubling times, I will remember them and know that despite our misunderstandings, you remain the most amazing person in the world.
8. I have always known that I will have a beautiful partner, but I wasn't aware that I would be having someone who is more than impressive. I am done dreaming of what we could be, and I am living my dreams with you. Thank you for this awesome love.
9. If you could love me as much as I love you, it would be great, but you have shown me that your love is much stronger than mine and I can't be grateful enough for such a blessing. You are worth more than a room full of diamonds.
10. My life is just like a movie I watched back then. A love story of a boy and a girl who fitted each other. Despite their challenges, they still have a beautiful future together. We will live and love each other forever.
11. My heart is no longer in pain because you have shown me a sweet and cute kind of love. I wish I could reverse back the days I have spent without you and relive them with you because it seems like I wasted those times with the wrong persons. You give me the best feeling in the world.
12. When you are in front of me, my heart is distracted, and my body becomes sensitive. Hold my hands baby, and I want to feel how warm your blood is. You are worth every good thing in the world and I won't stop for anything in the world in showing the world that you are my princess.
13. My heart loves you, and my lips miss yours. I can't wait to share the rest of my life with you. When I listen to you speak, my soul melts inside. I am happy to have you in my life because you are every man's dream. Thank you for being sweet.
Long Paragraphs to Send to Your Girlfriend
14. Everything about you makes my heart fonder. There isn't any part of you I wish to change. I am in love with your flaws, and I want you to always know that I will love you till the end despite any challenges we will face.
15. I can't stand to be without you or your love. I will keep making myself better with the passing of each day to show you how much I value you in my life. I will be the best you will have because you are the best thing in my life right now.
16. I will gather all my strength to love you because nothing else is worth consuming my power. With just your smile, my life lightens up. I can't imagine how life would be if I don't stand a chance to be your man. You make me feel unique with the position I hold in your life.
17. What I honestly have in my heart I cannot be explained with 'I love you.' You are the reason why I wake up with a smile in the morning and the last thing on my mind before I sleep. Nothing is taking your love away from me. Not even for a second.
18. All our sweet memories will always be cherished deep in my heart. I love you so much, and nothing is taking that way. You are my lady, and I will be your man. We are in this game together, and it will last until the rest of our lives. I love you, baby.
19. Your love is just like clouds. It moves and configures lovely flowers and shapes in the sky. The serenity I feel in my heart is next to nothing. Even with the noise of life's hustles, your sweet love remains unperturbed. I love you.
20. I feel what you give to me every day. So magnificent and tonic to my soul. Your love has been everything I needed, and I realize that. I will love you forever for making me see life from a different perspective and feeling the true love I've so heard about for long.
21. Your love is like water, and it has no ingredient but yet its irresistible and refreshing. It can never compare to the ones I've had in the past. It beats me, how much you have given up to be with me. I'm surrendering myself to love you with every bit of me from today.
22. You are a great designer because the love you showered on me was beautifully designed to suit my wants and satisfy my needs. From your eyes, I see that the world is lovely and from your love, I want to be yours forever.
23. Only If you know what your love has done to me. The energy it has charged me with and the tenacity in me to love you with my whole heart. You have been there for me more than I could ever ask for, I love you, baby.
24. I never knew love before I met you. My life was a shadow of what it was now. I was torn to shreds with my past love adventures, living in misery until you showed up in my life. You healed my broken heart, and you gave me all of you — the best thing I've ever received. I love you baby for everything.
25. Sitting down for hours from my end, thinking of the right words that will suit you. Even the wealthiest vocabularies can't describe how wonderful, sweet and caring you are. I can't think of the best phrase to put on paper and send a letter, for your love is beyond words and expressions. Your love is forever. I love you, sweetheart.
26. You are a fantastic woman, charming and most especially, loving. You know the right things to do and the right words to say to me. I can't imagine a life without you because you are the best out of the rest. I want to be your man forever, and you will be mine till the end of time.
27. Nothing in my whole life has been a roller coaster than your love. You encourage me to greater heights and wish the best of me. You have loved me wholeheartedly despite my flaws and made me enjoy this feeling of "heaven on earth" I love you.
Sweet Paragraphs to say to your girlfriend
28. I envisioned spending my whole life with you. Be with you during my worst days and make merriment during my best days. I want to be that undetachable part of you that will mean the world to you. I want to give you the best care and affection that is new to the sun and the moon. Most especially, I want to love you now my sweetheart.
29. I'm grateful that your heart is big enough to accept me fully. I am happy that your world is large enough to contain us. I'm glad that you are mine. I am the happiest man in the world for having the most beautiful women in the world.
30. Hand in hand, we will face whatever life brings. Your love has been my motivation and inspiration. Your love has been both my comforter, and my life is a reflection of yours for the rest of my life. I love you and will always do.
31. Your love takes me so high that I never wish to go back down because the view from the top Is so beautiful. Of course, you make my world beautiful because you are my angel.
32. My love for you is complete because it is stronger than the sun ray and sweeter than the song of the bird. My love for you is forever because every beat of my heart is for you. I love you.
33. You will surely be in my heart forever and ever because our destinies shine like the stars. You give meaning to the word, LOVE and give purpose to my life. Every day with you adds up to the best days of my life.
34. I thank God for the gift of love and bringing you my way. I have a lot of things to thank God for including giving me another day to love you more than I did the previous day.
35. All I want for you is happiness, and all I pray for is bliss. I love you, and I wish to see you happy with or without me in your life. You are the sweetest, and I do want to have you in my life as long as I breathe.
36. My life is now on 'cry less, laugh more' since I met you. You made me so happy and fulfilled with the passing of each day. The future is undoubtedly bright.
37. When I'm with you, my world is at its peak. When I'm with you, I'm at my best. When I'm with you, everything is just perfect.
38. Everything you did for me will make me remain grateful forever. I promise to give you my unconditional love without distraction. I love you with my whole heart, and nothing will take that away.
39. Each time I hold you In my arms, it feels like I'm keeping the whole world. Each time I look into your eyes, I see myself in you. I love you, baby.
40. Your love is food to my soul. All thanks to you because my heart will never stave again of love and attention. You are my guardian angel and will forever be by my side as my woman.
41. The beauty of the world, I saw through you. The purpose of every day, you make me understand. You are just the best the heavens has ever produced.
42. What we feel for each other is what matters to me. What I feel can never be explained with just words, but you can feel it with your heart. Open your eyes and see that I can never stop loving you for anything in the world.
43. My life is colorful because you put colors to my world. Stay In my heart forever for I am enjoying the beauty of everything you made. Always have a beautiful day because the sun will always have a wonderful day because the sun will always shine on our love and make our lives attractive.
44. You are beautiful because you put the sun in my day and the moon in my night. You must be an angel because all I do is love you more and more.
45. I'm addicted to you because I want to be with you every moment. I am addicted to the joy you bring because I can't do without it. I now know that you are an angel in my life.
46. Someday, we Will share a bond that will last for the years to come. We will have a life where it's just two of us in our little world. Our union will be a yardstick and a blessing to the world. I love you forever my baby.
47. I love you because you're my hope to have several happy days. You came to my world and lightened it up with hopes of a forever. I love you with all of me because you are the reason for my constant smiles.
48. Our love seems like yesterday, everything still sweet and cozy. Same warm feelings you build in me. My heart still flutters every day for your love, and it won't stop, not even for the sun to shine or for the rain to fall.
49. You crossed my path, and my life changed for good. Everything about you, I admire because you glow like the morning sun. I love you.
50. You charm me with every part of you. Your catching smile, your cute kissable lips, your ever loving heart, I love everything. I carve for your presence every second.
51. I love you beyond words. What I feel for you cannot be estimated. While I don't care what the world says, all I wish to do is make you feel better and happier every day.
52. My love for you today will be higher than the one you had yesterday. I can't appreciate you enough for what you made my world look like, I love you, honey.
53. Our love wasn't by accident. I felt that nature wants us to be together because ever since we united, my world has never remained the same.
54. My life is brighter because of your love. My world is at its best because my heart is the board of happiness. I now live for you every day. You have been the best thing I prayed for, and I have never lost faith in the love we share.
You may also like:
Cute Paragraphs to Send to Your Girlfriend
55. Having found you complete me, I am giving you my whole love because you deserve it and more. I want to live for you every day of my life.
56. I will call you my prime joy and the best I've ever had. Our lives have been entwined to exist side by side forever. I will be your man as long as you remain my woman.
57. You are my inspiration, my sweetheart. You are the only person right after my heart. Words can't describe you my darling. I love you bae.
58. I want to see you happy and smiling. Letters may not be enough to show you how much I love you, but I will send you one till the moment I get to spend with you comes.
59. Right in my heart, I can hear your voice. Deep inside I feel it telling me 'I love you' that's all my heart needed to hear. That's all my world needed. Your love forever.
60. I want to feel you right next to me so that I can speak from my heart than writing you a paragraph. I love you baby, and I miss the moments we share.
61. I'm in love with everything about you. Every new day gives me an ample opportunity to discover something brand new about you. I will give you all of my affection.
62. I want to love you with the rest of my life. I want to care for you more than anything in the world. I can't remember to forget you, sweety.
63. I want you to be the most loved person on earth, so I'm working to give you the best of love that nobody in the world has ever felt. You are my everything.
64. All I want to do is hold you In my arms, wrapped with invisible love and keep your body next to mine so that our heart will beat as one. I want to do everything with you.
65. Hurry back into my heart my sweetie, that's where our future lies. Be kind to the core, handle my heart tenderly and I will love you forever.
66. The relief I feel knowing that you are in my life to stay makes me want to live forever. You are my everything that makes me feel like her everything.
Lovely paragraphs to send to your girlfriend
67. I can't change my mind on this, and I can't even think of the idea twice, I can't imagine myself existing without you. Having you as my woman gives me this supernatural strength I can't explain. I love you, baby.
68. I like what I'm feeling. Its the feeling of love, the sense of commitment and the moment of happiness that I wish to feel forever. You have given me the love I have always prayed for all the days of my life. You are the best.
69. I love you with my whole heart, and I will never go on break for anything in the world. You give me a sense of purpose. Your love is everything because it cools my heart down when everywhere is on fire. I love you.
70. I can't wish for a better lover than you, because you made love live in my heart again. You have set my heart ablaze with the fire of love, and I will watch it burn forever. I will love you for the rest of my life.
71. You are the greatest love of my life. You have made every day perfect. You have made me feel much happiness at every moment I spent with you.
72. I promise to stay with you through good and bad. Through thick and thin. I promise to be there for you when you need me. I will always love you every single day I spend on earth.
73. I can't explain how I feel every moment I hear you speak or smile. The feeling is so beautiful that I care less about its explanation because I want to enjoy this feeling forever.
74. You're the reason my world spins. You're the reason I smile to myself all the time. You're the reason why I keep living. I love you, baby and there is no doubt about it.
Short Paragraph to Send to Your Girlfriend
75. I am blowing kisses your way, close your eyes and receive it. For each kiss I blow represents how much I miss you. I know that you are always the one for me and I will give you all of my heart without relenting.
76. I now hope for a happily ever after because you're by my side. Every day I feel so grateful for having someone to think of every moment. You recreate my life and give me a sense of being in love.
77. What I did right to deserve you is still beyond my understanding. I wish I knew so that I will keep doing it to have you stay in my life forever. Nevertheless, I will continue being me and loving you with everything in me.
78. You gave me back my life when you became my girlfriend. Sometimes it seems illusionary how your love changed my life in a twinkle of an eye. Your love has meandered into my heart and made my heart it's home. I love you baby for coming into my heart.
79. Just as the flower grows and brightens when watered, so do I need your tender love to grow. I long for your touch — that beautiful smile. I want to do everything with you and be everything you want to do. Is that too much to ask? I love you, no matter what happens in life.
80. From a stranger, you became my soul mate, a friend who's always there for me and the love of my life. You have always been the best and have never left me hanging. Not even for a moment. You have shown me what true love is, and I will love you forever.
Amazing Paragraph to Send to Your Girlfriend
81. You mean the whole world to me because you give me this particular kind of feeling. I am the luckiest person in the world to share my life with you, and I'm never letting go of you. Not even for a room filled with golds and diamonds. Your care and affection is the only thing that spurs through my heart, and it's so sweet baby.
82. Over everything, I will always choose your love for it is the only soothing balm I need. It's amazing how you came to mean so much to me, and the most comfortable thing I've done is to love you back. You are an Angel, my sweetheart, and my everything.
83. You make me feel special, and it feels that rushes through me is indescribable. Your gentle smile touches the chord in my heart, and my body leaps with joy. You radiate happiness around me, and I am so happy to be yours, baby.
84. See my love as a portion of food, well prepared, garnished and served to you with all the exotic accompaniments. It's meant to daze, captivate and mesmerize you all through our union on earth. My love is forever yours, and that will never change.
85. The path of our lives may be rough and bumpy or deceptive, but my love for you through those times will always be real, steadfast and forever evergreen. I will love you without looking back and no doubt because what I feel for you is pure love — that particular type you can't find cheaply. I love you, baby.
86. I have never felt a cool, calm and collected love before. You have given me an experience I will remember all through my lifetime, or should I say experience I will enjoy today, tomorrow and forever. I love you, baby.
87. Thinking of your love to me makes me wonder more about what I have done to deserve such an angel in my life. Your love struck me like strong lightning, and ever since then, everything in my life has changed. Thank you for coming into my life. Thank you for being the one for me. I love you, sweety.
88. In my heart, you have planted a seed of love, and it has been increasing. I love you from the beginning of earth to its end and it's never going to stop for anything in the world, baby.
89. My heart is for one person, and you are the one. You rule my heart, and I will spend all the time in the world and wait till eternity for you. Your love is everything I need, and I feel on top of the world knowing that you will be my woman till eternity.
Longest Paragraphs to Send to Your Girlfriend
90. I will love you with happiness in my heart and ready for you with a smile on my face. I might not be sure of what happens tomorrow, but I can swear that you mean everything to me today and every day after today.
91. Maybe it's love, perhaps its likeness but I'm sure that I can't get the thought of you off my heart. What I feel for you is golden. That's why I don't bother to explain how special you are to me, but I pray that you get to see the way I feel about you. My heart is your home forever.
92. Your love is a blessing to me, and I don't care if others see how beautiful it has made my life and I won't even care if they don't like you. My heart is for you. That's all that matters to me, and that is all that will forever make sense to me.
93. You are a star that the darkness of the night cannot hide. I can count on you no matter what life throws at me. You are my heart owner and my queen. I love you with everything in the world.
94. I don't wish to miss you even for a day because a day spent without you is like a lonely day without the sun. All my life, I will love you like there is no tomorrow and if tomorrow comes, I will give you loads of care and affections like it is my last day on earth.
95. When I look around, my heart swells with joy that you are in my life. We were meant for each other because meeting you and falling in love with you isn't just luck; it is a union that was ordained by God. I love you, baby and I have no regret about it ever.
96. I never thought that a time like this would come where we will hold each other's hands and kiss each other's lips. You have given me comfort, and I will spend my days living for you because you are my queen.
97. I love everything about you because it seems so perfect and great. You have extracted my worries and gave me hope. You have made every single morning I wake up to amazing. I can't stop thinking about you.
98. Nothing can be cruel enough to keep us apart from each other. You take care of me like a friend and love me like a partner. You make me want to live forever. You are an angel in human form.
99. There can't be any replacement for you because you are everything I wanted and more. Staying beside you assures me that all my worries are behind me for good. Finally, the heavens answer all my secret prayers by giving you to me.
100. I want to be with you forever. I want to love you like no tomorrow. I want to be by your side no matter what we will pass through. You mean everything to me and I love you.